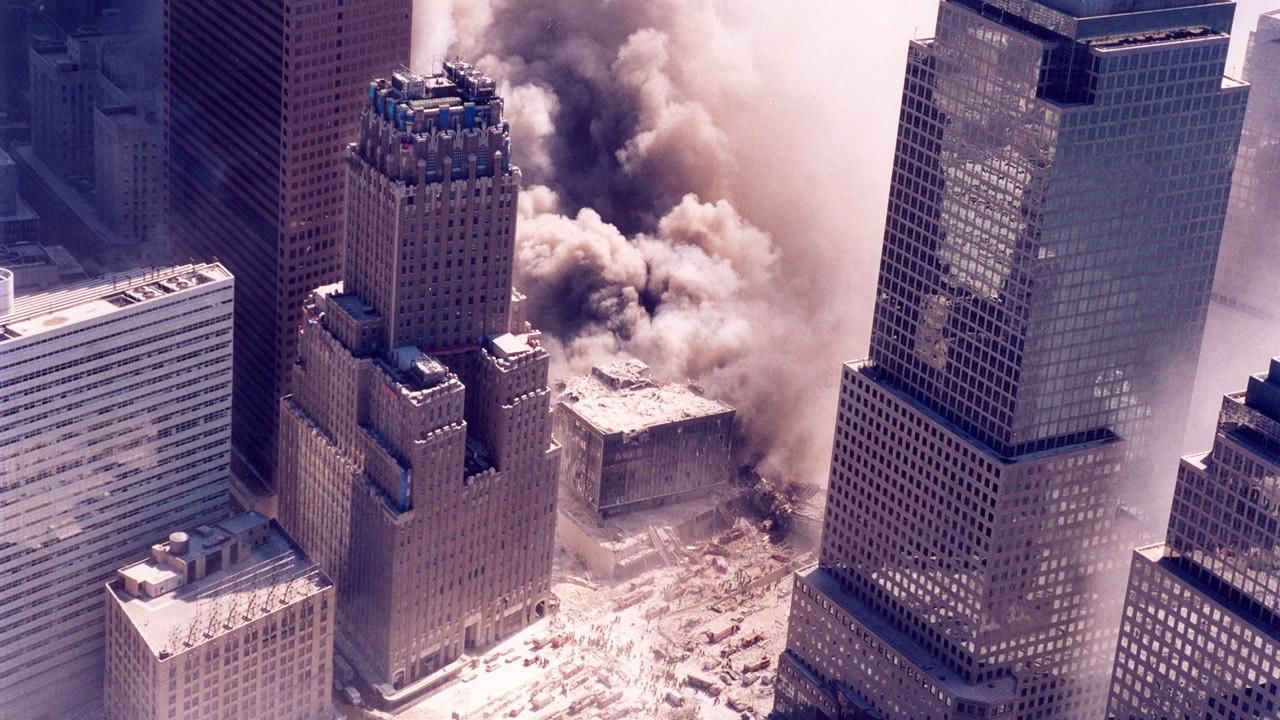 Smoke and ash cover New York City on a devastating day that will not soon be forgotten.

See the faces of the infamous men behind the 9/11 terrorist attacks.
OM PROGRAMMET
Inside 9/11: The War Continues follows the evolution of al-Qaeda in the last ten years, as well as the emergence of key players from other terrorists groups, the numerous terror plots thwarted by officials and the deadly terror attacks that have occurred around the globe since 9/11. Featuring raw footage and exclusive interviews with top-ranking officials, this programme connects the dots in an intricate web of government surveillance, military might, espionage, terrorist vengeance and ruthless attacks on civilians in a relentless war.

Watch Inside 9/11: The War Continues to get an exclusive, in-depth look at the war on terror, including the killing of Osama bin Laden by American Special Forces.
Läs Mer
11 september-attackerna: Kriget fortsätter på Facebook
Få nyheter på din profil. Klicka här