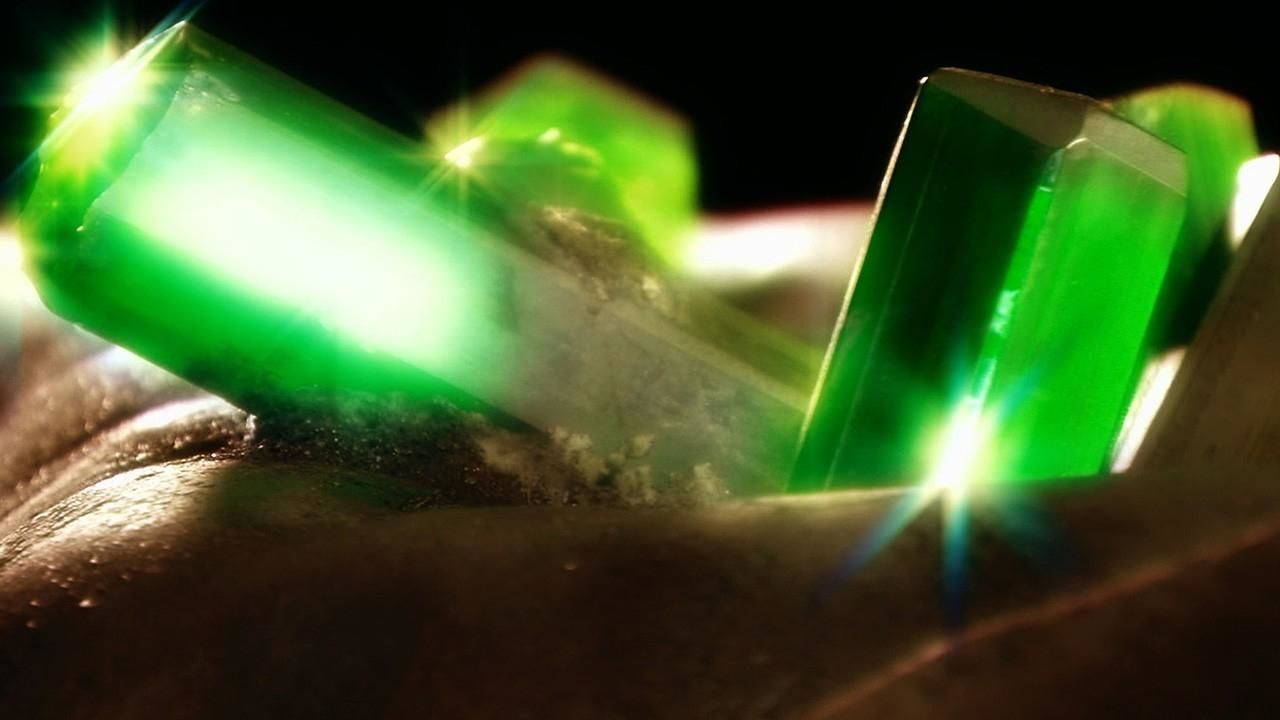 Those connected to the intoxicating emerald have faced a number of setbacks, from suspicious...

(00:30)
A whopping eight individuals laid claim to the Bahia when it reached the California judicial...
ABOUT THE SHOW
It has a complicated and unfathomable history - will the authorities ever find an owner for the Bahia Emerald – or will it prove just too powerful to shift?

Find out in $400 Million Emerald Mystery and explore the gemstone's colourful history and analyse the different claims over it.

The unearthing of what may be the world's largest emerald in Brazil is a truly remarkable story, but the staggering eight-way battle for its ownership is almost too astonishing to believe.

Found in a Bahia mine in 2001, the remarkable stone, valued at $400 million, has since endured a bizarre odyssey, from an abandoned petrol station in San Jose to a submerged vault in Hurricane Katrina-ravaged New Orleans.

With the gemstone trade a world of mystery and intrigue, the 840lb (381Kg) specimen has already changed hands in a Sao Paulo car park, been used as collateral in a diamond deal and even shown up...
Read More
$400 Million Emerald Mystery on Facebook
Get news on your profile
Get up close with amazing creatures.

The official UK page for Nat Geo WILD

The official stream of Nat Geo TV.

Find out what's on with our monthly programme updates.