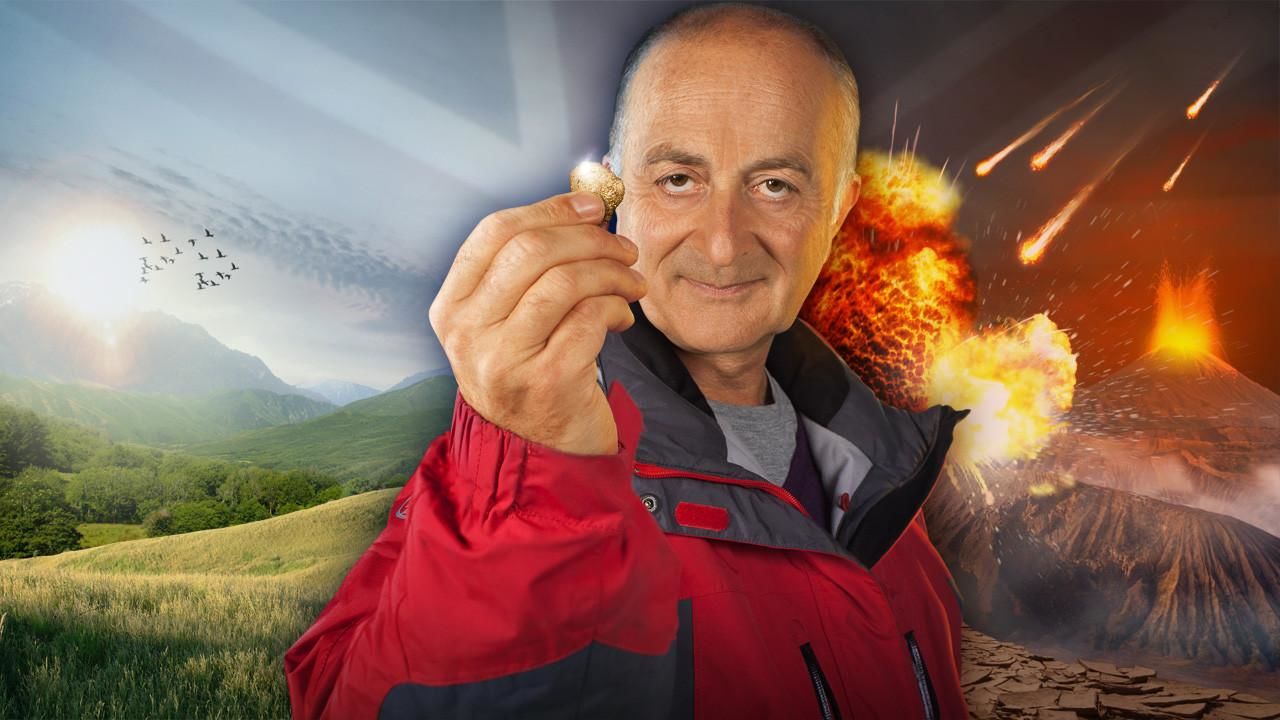 Join Tony Robinson as he ventures into this country's tumultuous ancient past, revealing how our...

(02:10)

We caught up with Birth of Britain host Tony Robinson during filming. Learn about his mountain...

(02:35)
Tony Robinson hunts for clues to reveal Britain's explosive prehistoric past beneath some of...

Find out how Britain's numerous deep freezes helped to forge a land that was once uninhabitable...
ABOUT THE SHOW
Did you know the Grampian Mountains were once taller than Everest and Devon was once a burning hot desert? Lions and rhinos once roamed the banks of the Thames? And the world's purest gold is produced in Wales?

These are just some of the extraordinary facts under scrutiny in the Birth of Britain with Tony Robinson. Join Tony as he ventures into the country's extraordinary and fiery past, revealing how our islands were forged from molten rock, volcanic explosions, ice and seismic upheaval.

Travelling around Britain's spectacular primal landscapes to investigate just how the land came to be the place we live today, Tony finds evidence of lava blasts in the heart of Edinburgh, learns the origins of our very own bling at Britain's only working gold mine and investigates evidence of Britain's deep freezes that left the land locked under ice sheets over a mile thick.

Hidden Volcanoes -...
Read More
Birth Of Britain With Tony Robinson on Facebook
Get news on your profile
Get up close with amazing creatures.

The official UK page for Nat Geo WILD

The official stream of Nat Geo TV.

Find out what's on with our monthly programme updates.