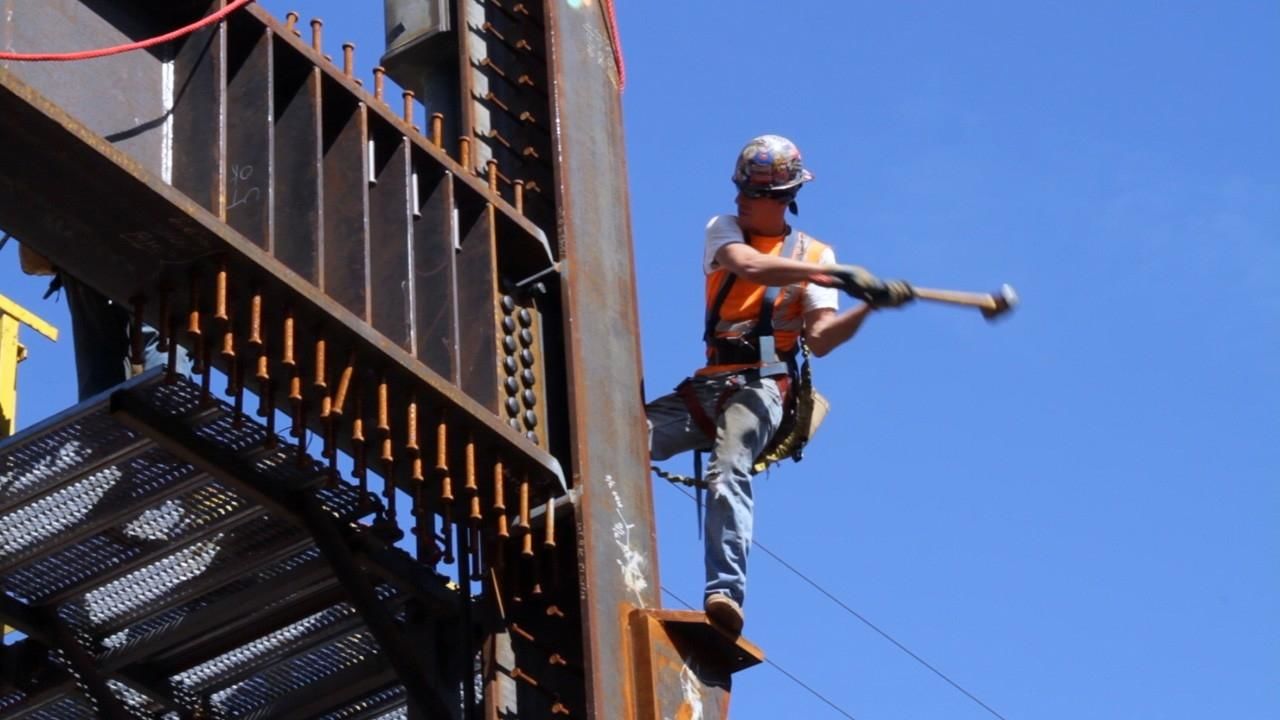 The men who built the Empire State building did so without any safety equipment, rivet by rivet.

(02:42)

Taking lessons from 9/11, the builders of Tower One are creating one of the strongest towers ever.

(02:59)
Iron workers risked their lives building in the sky without helmets or safety lines.

New Yorkers rebuild the fallen tower and make it as strong as a fortress.
ABOUT THE SHOW
The Empire State Building is perhaps the most recognisable building in the world.

Now, on its 80th anniversary, a new building is rising above Manhattan to join the Empire State Building in defining the New York skyline: Tower One of the World Trade Center.

In Building The Empire State see the fascinating story behind these two steel giants and learn how skyscraper construction has changed in 80 years.

Set to be the tallest building in America, this hugely symbolic structure – rising from the footprints of the Twin Towers – represents the hopes and spirits of its nation, just as the Empire State Building did before it.

This one-off special is an emotional story behind its design, along with the incredible family connections linking its construction team to the pioneering ironworkers of the past.

Read More
Building The Empire State on Facebook
Get news on your profile
Get up close with amazing creatures.

The official UK page for Nat Geo WILD

The official stream of Nat Geo TV.

Find out what's on with our monthly programme updates.