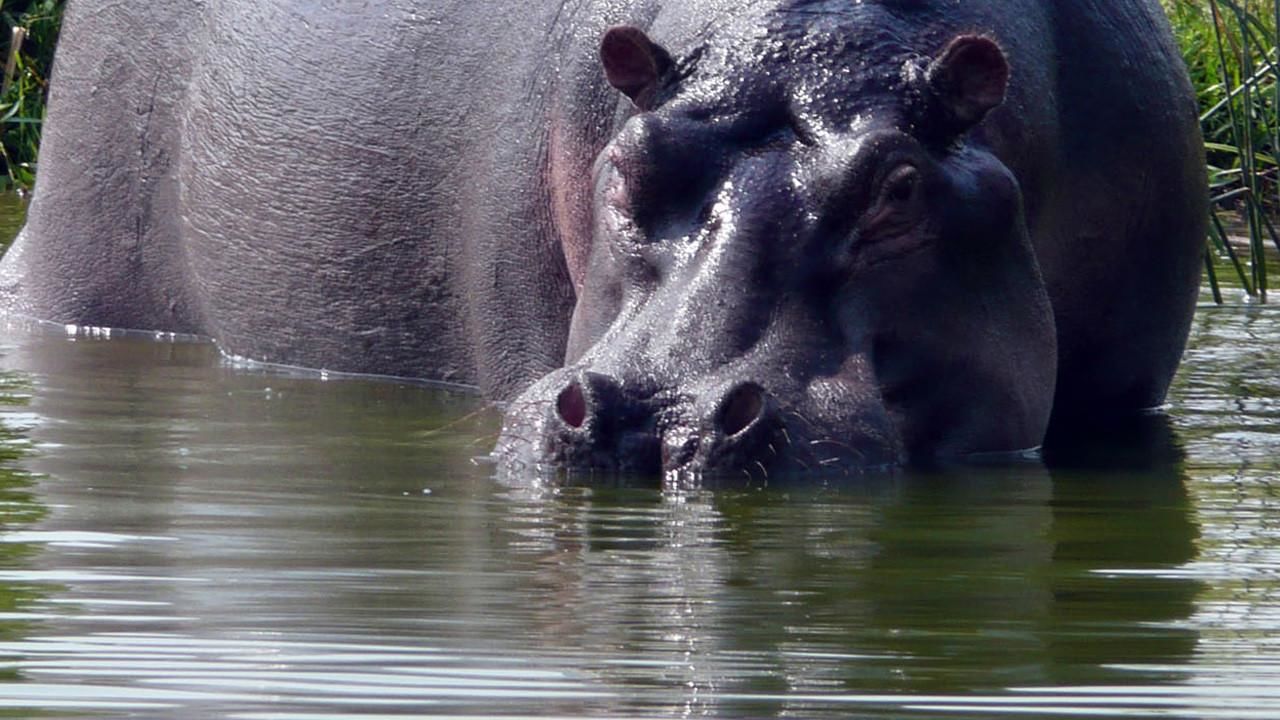 DESCRIPTION
The hippopotamus is perhaps the most dangerous animal on earth, and fights to the death are not uncommon, but biologists were mystified when 300 hippos were found dead in a Ugandan wildlife park. What caused this dreadful decimation of the hippo population? Discover how scientists risked their lives to gather evidence as the team quickly identified that the culprit may be Anthrax. But why was it only killing hippos and not other animals in the park? Find out in Cannibal Hippos.
EPISODE GUIDE
Cannibal Hippos

Biologists investigate the unsettling deaths of 300 hippos in a Ugandan wildlife park, with fears that Anthrax could be the culprit.
PHOTOS
Discover what caused hunger-stricken hippos to die in large numbers.
VIDEOS
Investigators find out what caused large numbers of hippos to mysteriously die.

(01:03)