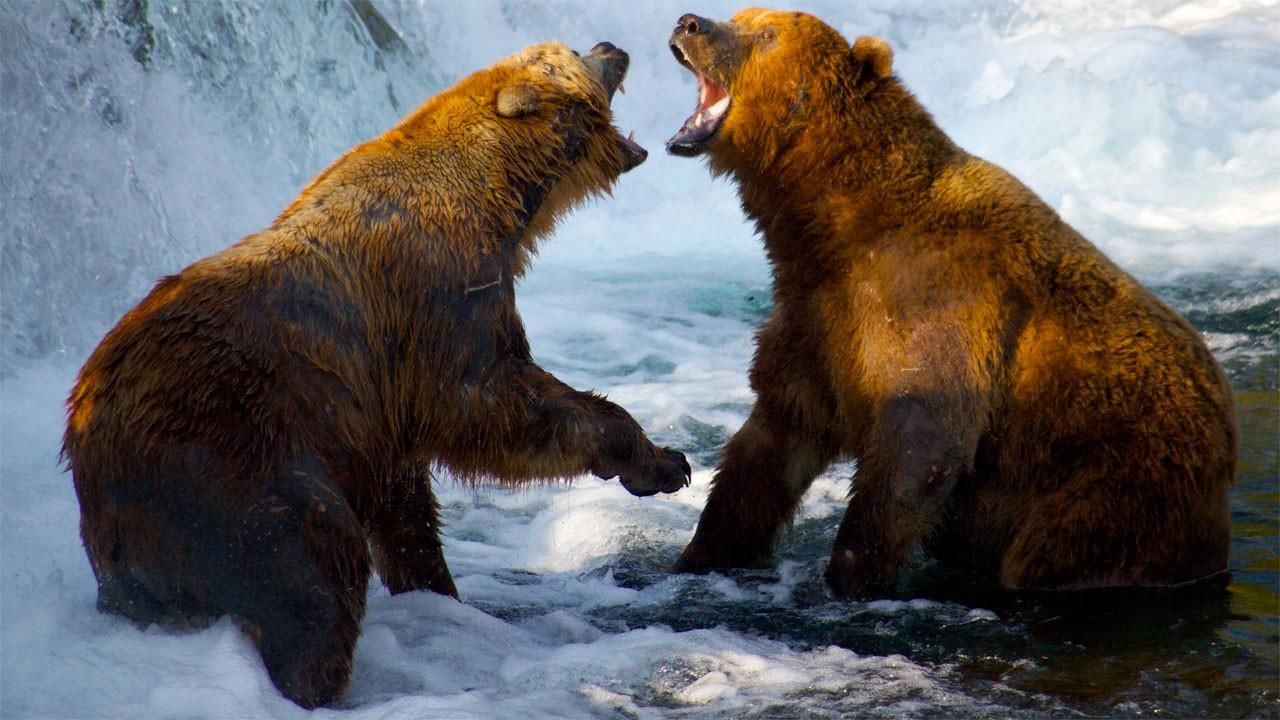 When Grizzlies Attack video from the Casey and Brutus: Grizzly Encounters series on Nat Geo WILD.

(01:11)

Casey returns to his wildlife hot spots, while Brutus and the other creatures come out of...

(00:46)
Casey travels to Yellowstone National Park where he observes the survival techniques used by the...

Yellowstone Spring
ABOUT THE SHOW
He towers over most men. He has a bite force strong enough to crush a bowling ball. Brutus is a 400-kilogramme grizzly bear and best friend to naturalist Casey Anderson, who raised him since birth - he was even Casey's best man at his wedding!
Together, Casey and Brutus set out to chronicle the lives of North America's vulnerable grizzly bears, in this captivating series. Join them both to find out more about the unusual duo's unique bond in the home set up by Casey for rescued grizzlies.
Read More
Casey & Brutus: Grizzly Encounters on Facebook
Get news on your profile
Get up close with amazing creatures.

The official UK page for Nat Geo WILD

The official stream of Nat Geo TV.

Find out what's on with our monthly programme updates.