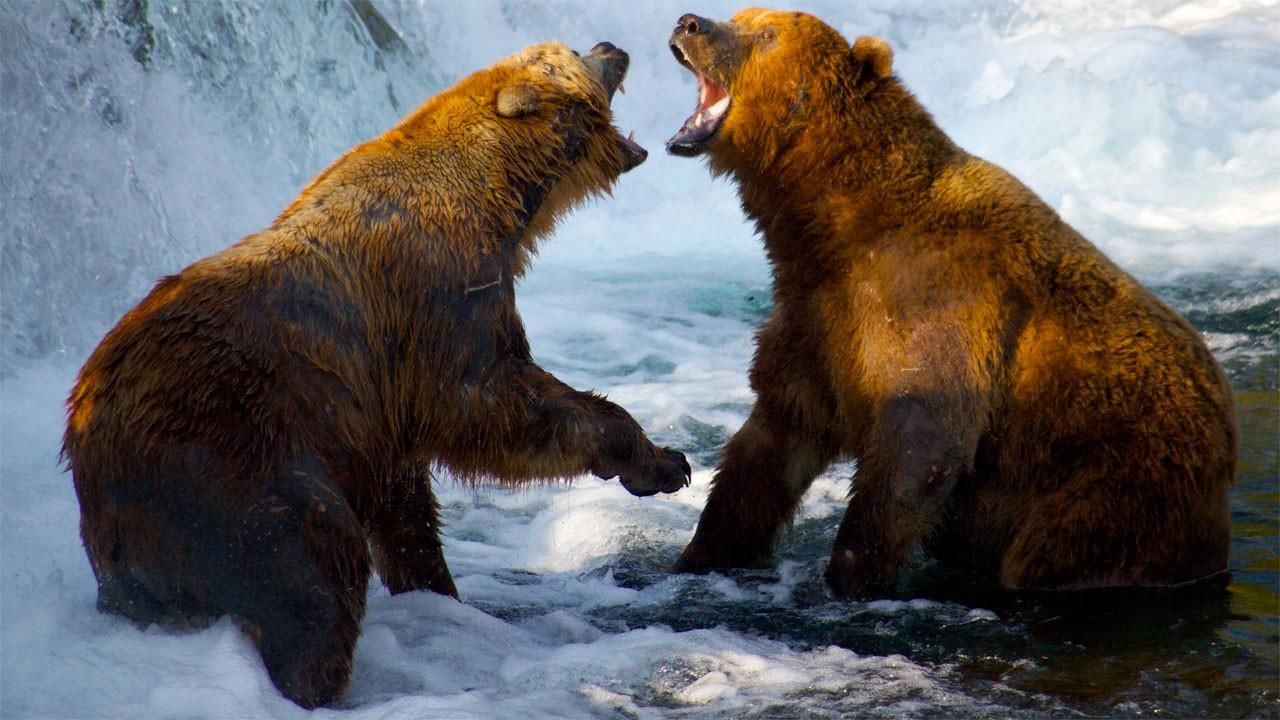 CASEY ANDERSON & BRUTUS THE BEAR
"Brutus has been a huge part of my life. He's sort of like, well he actually was, my best man."
Nicknamed the "animal magnet" as a kid, Casey Anderson grew up in Montana surrounded by wilderness and animals. After college, he became an animal keeper and trainer at wildlife parks, travelling to elephant orphanages in Kenya, hanging out with crocodiles and even getting thrashed by a mountain lion.
Then baby Brutus came into his life. Brutus was born in an overpopulated wildlife park. Casey rescued him from being euthanized and built a new sanctuary just for Brutus. A natural performer, Brutus was comfortable around people, making him a perfect assistant to teach park visitors about grizzly anatomy and conservation — and starring in educational videos and even feature films and television shows.
Today, Brutus is in his prime and continues to be Casey's best pal. "Brutus has been a huge part of my life. He's sort of like, well he actually was, my best man."
Together they have worked on feature films, television shows, and commercials. When they are not on set they spend their days at Montana Grizzly Encounter, a bear rescue and education facility that Casey founded in 2004, located in Bozeman, Montana. Whether they are educating the public on grizzly conservation, wrestling in the grass, or on a location, this tandem loves what they do.
Born and raised in East Helena, Montana, Casey is a fifth generation Montanan and has been involved in Film and Television production for over 12 years. A wildlife naturalist, Casey has worked on several wildlife documentaries. He recently led two expeditions to Botswana's Okavango Delta for the HD wildlife series Untamed. His acting resume includes the television series Wild Wacky World and a role in the upcoming feature film, Iron Ridge.
Casey is married to actress Missi Pyle, and the two split their time between Montana and Los Angeles.
PHOTOS
Casey travels to Yellowstone National Park where he observes the survival techniques used by the...
VIDEOS
When Grizzlies Attack video from the Casey and Brutus: Grizzly Encounters series on Nat Geo WILD.

(01:11)