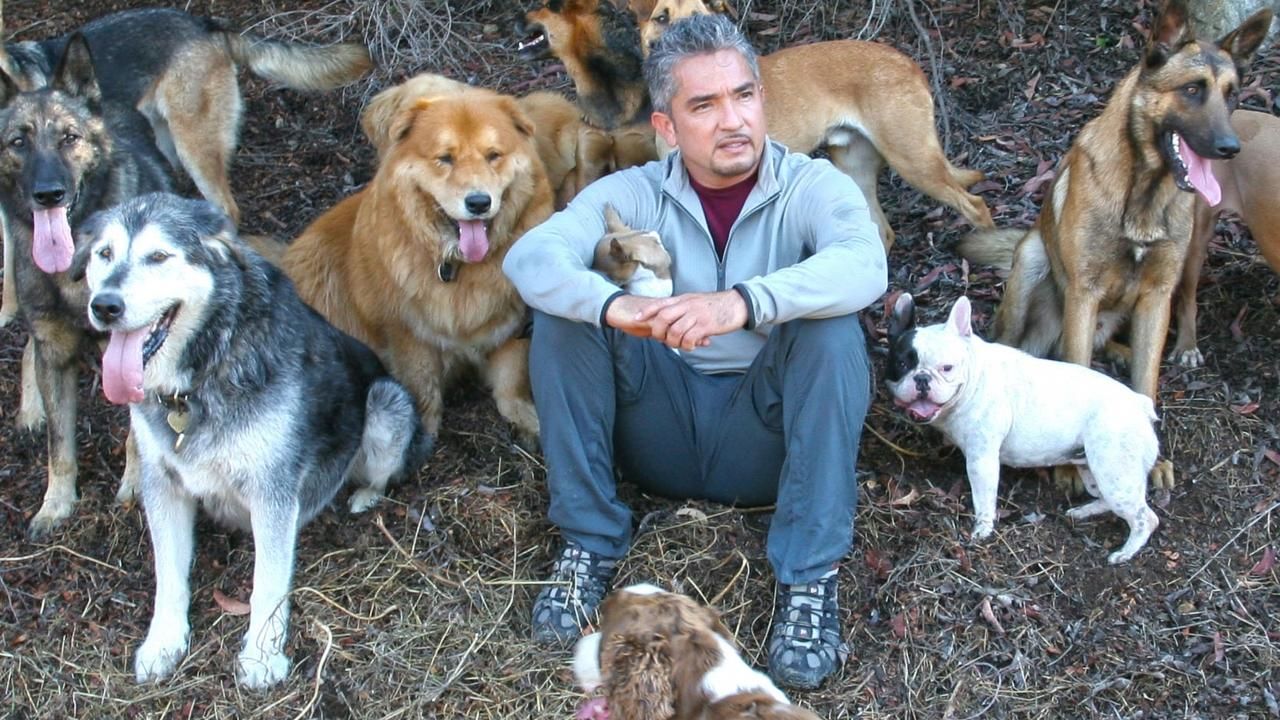 Cesar helps out some former gang members and their out of control dogs.

(02:59)

Join Cesar as he helps some people to get over their horrendous fear of dogs!

(01:54)
Can Cesar Millan help these canine scaredy-cats?

In the 150th episode of The Dog Whisperer, see how Cesar sorts out some possessive pooches.
ABOUT THE SHOW
'No dog is too much for me to handle', insists Cesar Millan but, after helping countless hounds, this is nonetheless the final series of the ever-popular 'The Dog Whisperer'.

There's no need for fans to worry - he'll be back soon with the exciting new show 'Leader Of The Pack' – but in the meantime, what better destination for his victory lap than Great Britain?

Cesar soon finds out that whatever their cultural differences, the British and Americans share common misunderstandings of their dogs.


Training the humans as much as he rehabilitates the dogs, he meets people with problem pooches, including one couple whose attempts to incorporate their Alaskan Klee Kai, Kimba, into their healthy lifestyle are hampered by her aggression towards other dogs. Is the reaction founded in fear and, if so, what can be done?
Then there's Ellie, a dog who has spent too long without...
Read More
The Dog Whisperer on Facebook
Get news on your profile
ADVERTISEMENT
Get up close with amazing creatures.

The official UK page for Nat Geo WILD

The official stream of Nat Geo TV.

Find out what's on with our monthly programme updates.