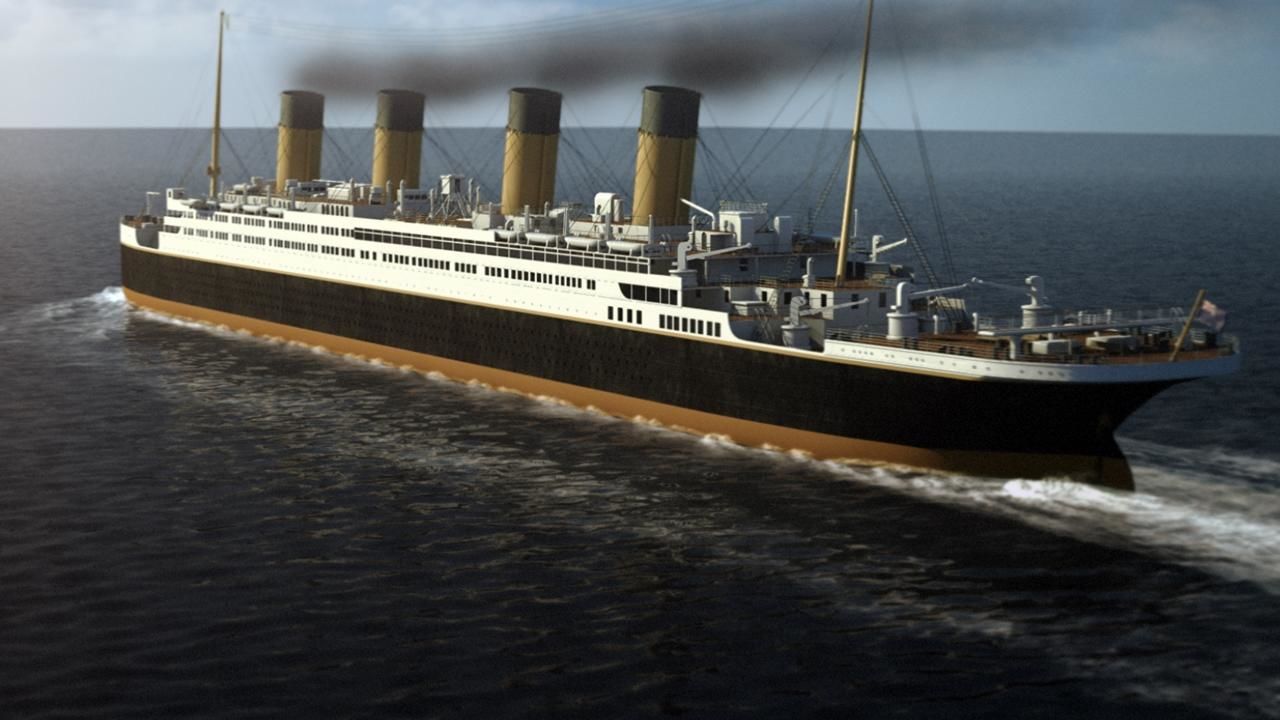 Scientists drain the ocean to reveal the wreck of the Titanic.

(01:08)
Actual and spectacular 3D images of the final resting place of this most iconic of shipwrecks.
ABOUT THE SHOW
The most famous shipwreck in the world, the Titanic, lies over 12,000 feet down in the icy waters of the Atlantic Ocean.

Since the discovery of the wreck in 1985, there have been numerous expeditions to the site, but until now, no one has ever recorded the full extent of what really remains on this remote area of seabed.

Now, over a century on from her tragic loss, we are able to reveal the overall wreck site: we will virtually drain the Titanic.

Spectacular new visualisation techniques will depict this 'draining' process and offer viewers a ringside view for the emergence of the wreck from the waves – seen in full for the first time since April 15th 1912.

Virtual fly-pasts enable us to explore the wreck site and tackle some long-standing mysteries.

New science is painting a clearer picture of how the Titanic actually sank, and new theories are now emerging on how and when she...
Read More
Drain The Titanic on Facebook
Get news on your profile
Get up close with amazing creatures.

The official UK page for Nat Geo WILD

The official stream of Nat Geo TV.

Find out what's on with our monthly programme updates.