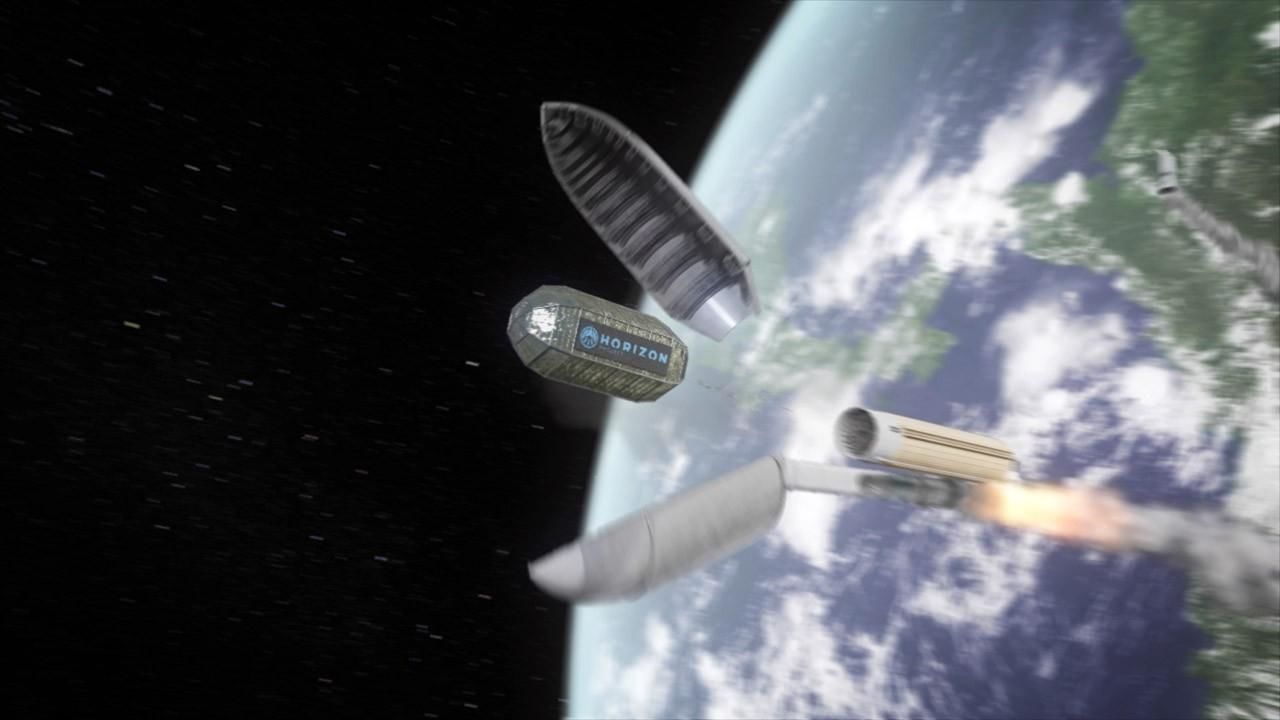 DESCRIPTION
In a doomsday scenario, the race is on to escape annihilation.

If we had 75 years warning, would humankind be capable of evacuating the planet?


This programme examines how you could flee your home habitat: from building a 25km-long spaceship capable of travelling trillions of kilometres to deciding which unlucky souls get left behind.


Go with National Geographic Channel on a mission to Evacuate Earth.

EPISODE GUIDE
Evacuate Earth: Zombie Earth

Could an infectious disease really lead to a zombie apocalypse? Experts explain what might happen if humanity faced a deadly contagion.

Evacuate Earth

The end of the world doesn't have to mean the end of mankind. CGI and interviews with experts explore how we could leave the Earth.

Evacuate Earth: Micro Monsters

Do breakthroughs in technology bring new dangers to humanity? We examine this question by exploring the brave new world of nano-robotics.

Evacuate Earth: Flooded Earth

A look at the terrifying consequences that flash floods and rising sea levels could have on the global population.

Evacuate Earth: Monster Storm

What would life on Earth be like if the planet was ravaged by bizarre, deadly weather phenomena? Could humanity endure a neverending super storm?

Evacuate Earth: Hell On Earth

What would happen if all of the world's volcanoes erupted at the same time? What impact would it have on life on Earth?

Evacuate Earth: Frozen Earth

Find out what may happen if a strange force pulls Earth from its orbit around the sun and sends us drifting out into the cold darkness of space.
PHOTOS
Re-enacted scenes of people surviving and suffering during events that could end the world we...
VIDEOS
Police deal with cases of violent people affected by a deadly outbreak of rabies in humans.

(01:35)