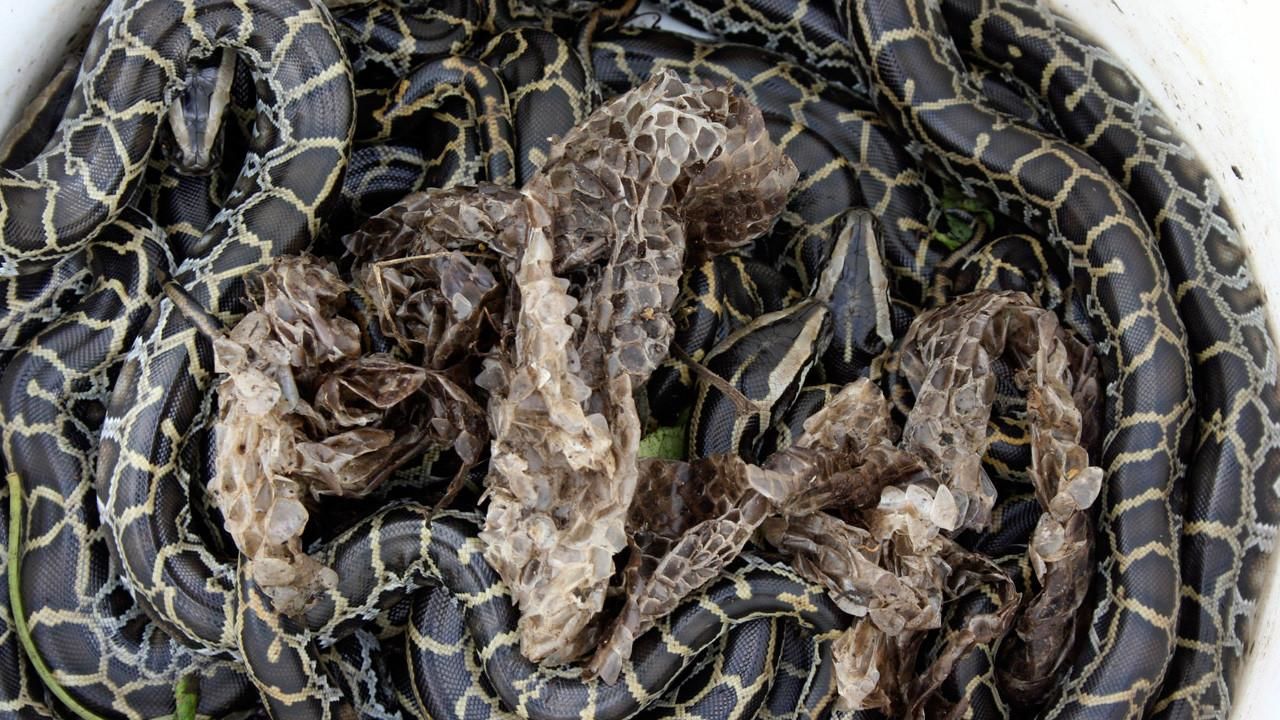 Images from the one-off special Giant Python Invasion on Nat Geo WILD.
ABOUT THE SHOW
The Burmese python is one of the largest, most powerful snakes in the world. And in recent years has established a mega breeding population explosion in Florida's Everglades! There is concern that soon the snakes will spread to other areas in the United States. How far will they get? Find out in the Giant Python Invasion and meet the biologists waging a "python war" with one objective: to preserve the ecological balance of the Florida Everglades.
Read More
Giant Python Invasion on Facebook
Get news on your profile
Get up close with amazing creatures.

The official UK page for Nat Geo WILD

The official stream of Nat Geo TV.

Find out what's on with our monthly programme updates.