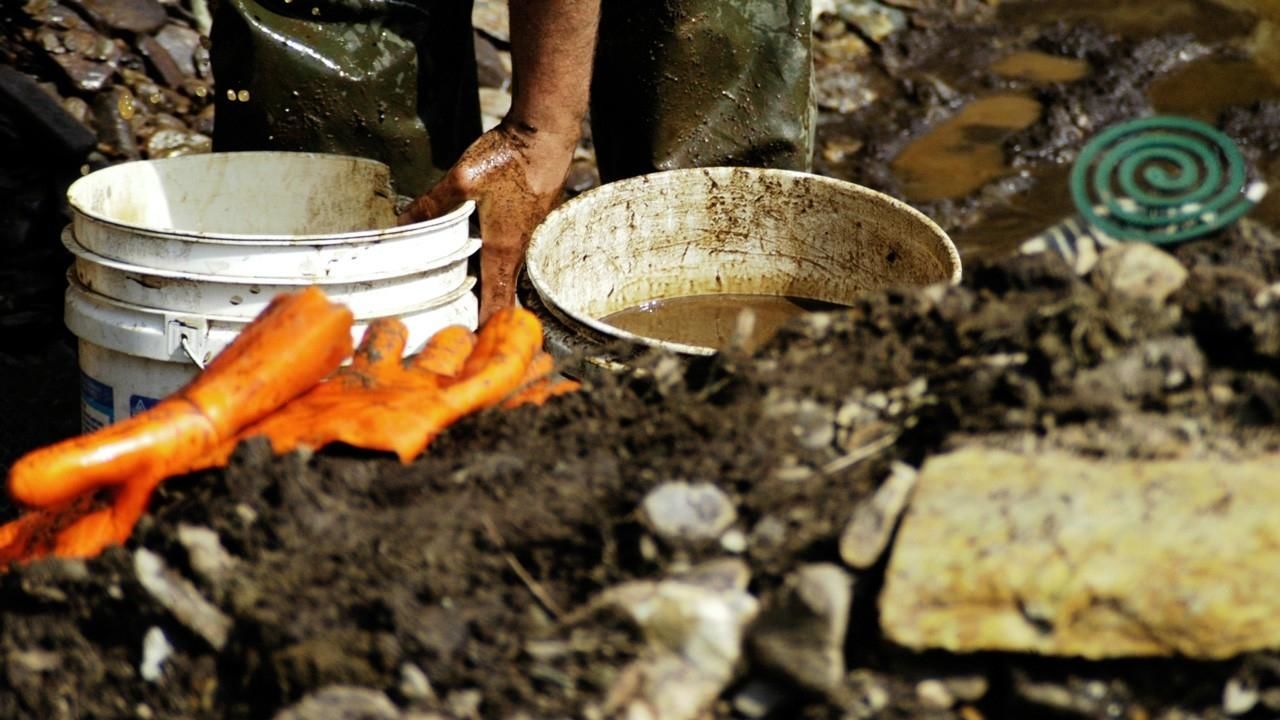 The Mudminers dig a canal to bring much needed water to the mining site.

(02:44)

Meet Doug Baker from Mudminers Mining Company.

(03:00)
Follow the life of three Alaskan mining crews who are looking to strike it rich.
ABOUT THE SHOW
Recently, the
price of gold has shot up
and people will do anything to get their hands on this most precious of metals.

Featuring three crews of Alaskan miners hoping to strike it rich, this series follows them as they chase treasure in a business where time is money and any setback could prove a costly catastrophe.


From battling woeful weather which threatens fortunes, to coaxing reluctant offspring to help prospect their family's land, to the turmoil of rescuing a mine threatened by a melting mud wall, will they strike it rich?

Read More
Gold Diggers on Facebook
Get news on your profile
Get up close with amazing creatures.

The official UK page for Nat Geo WILD

The official stream of Nat Geo TV.

Find out what's on with our monthly programme updates.