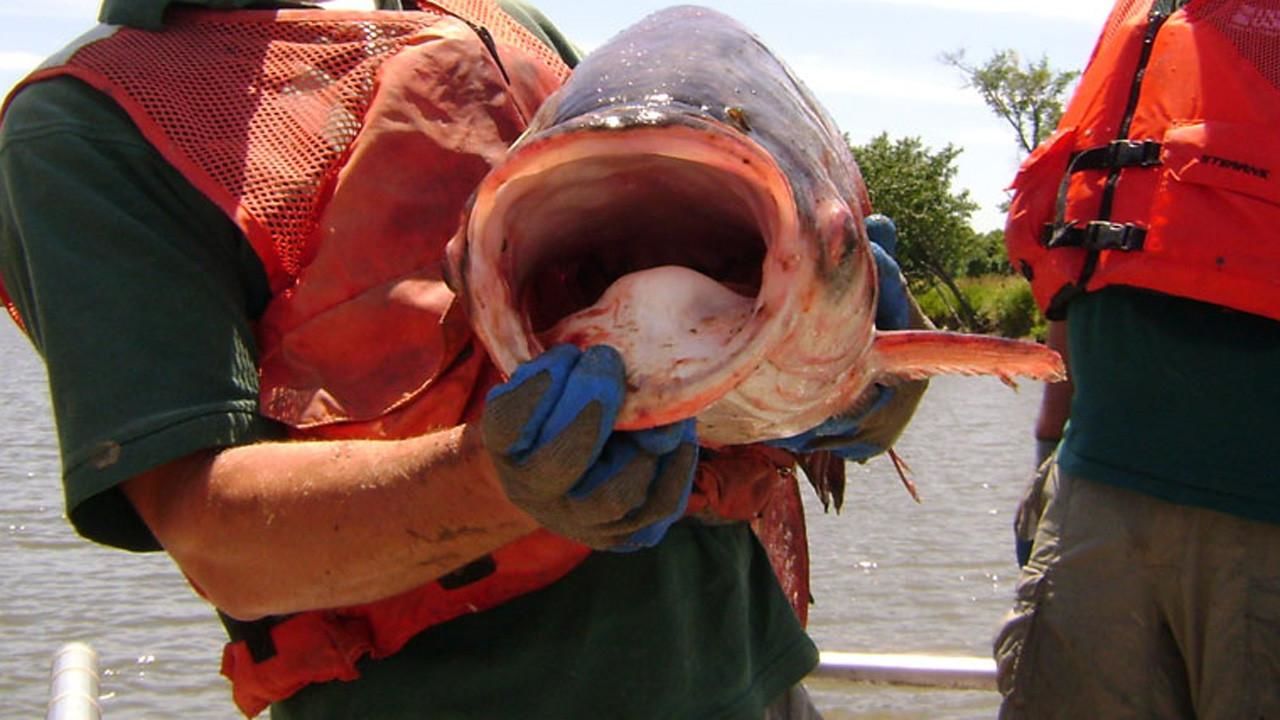 A snippet of Hazardous Catch, part of the Hooked: Monster Fishing series.

(01:15)

See the search for the world's biggest underwater creatures.

(01:02)
Follow anglers on the hunt for fierce freshwater flesh-eaters!

Get an astonishing slice of life underwater.
ABOUT THE SHOW
Be prepared to look at your fish supper in a whole new light, as we bring you face-to-face with the breathtaking underwater Goliaths that reign supreme over the planet's murky depths. Hooked: Monster Fishing shows intrepid anglers on the hunt for fierce freshwater flesh-eaters and features adrenaline-adventurers who thrive on titanic ocean battles.

Travel the globe to catch a glimpse at Beastly bass, killer catfish and the mighty goonch, all caught on camera and shown in all their awe-inspiring glory.

If you thought fishing was just a gentle way to pass a Sunday afternoon, think again.
Read More
Hooked: Monster Fishing on Facebook
Get news on your profile
Get up close with amazing creatures.

The official UK page for Nat Geo WILD

The official stream of Nat Geo TV.

Find out what's on with our monthly programme updates.