NAT GEO TV ON ITUNES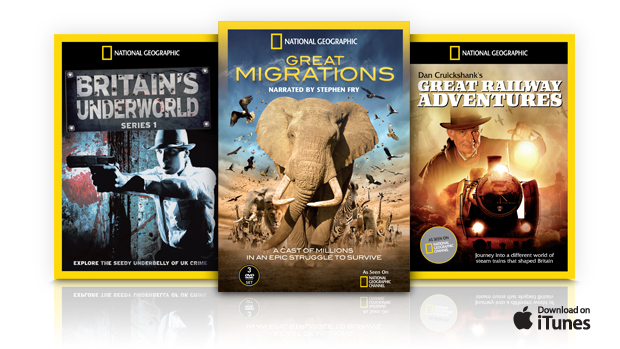 National Geographic Channel UK programming is now available to download for the first time in the UK on iTunes.
With prices starting from just £1.89 per download, the first programming titles available to you include the stunning
Great Migrations
narrated by Stephen Fry which follows the extraordinary journeys undertaken by species as diverse as elephants, army ants and great white sharks.
You can also download British-set series such as
Britain's Greatest Machines
featuring Chris Barrie,
Great Railway Adventures
with Dan Cruickshank and
Britain's Underworld
which lifts the lid on the crime lords who have flourished in some of Britain's toughest cities.