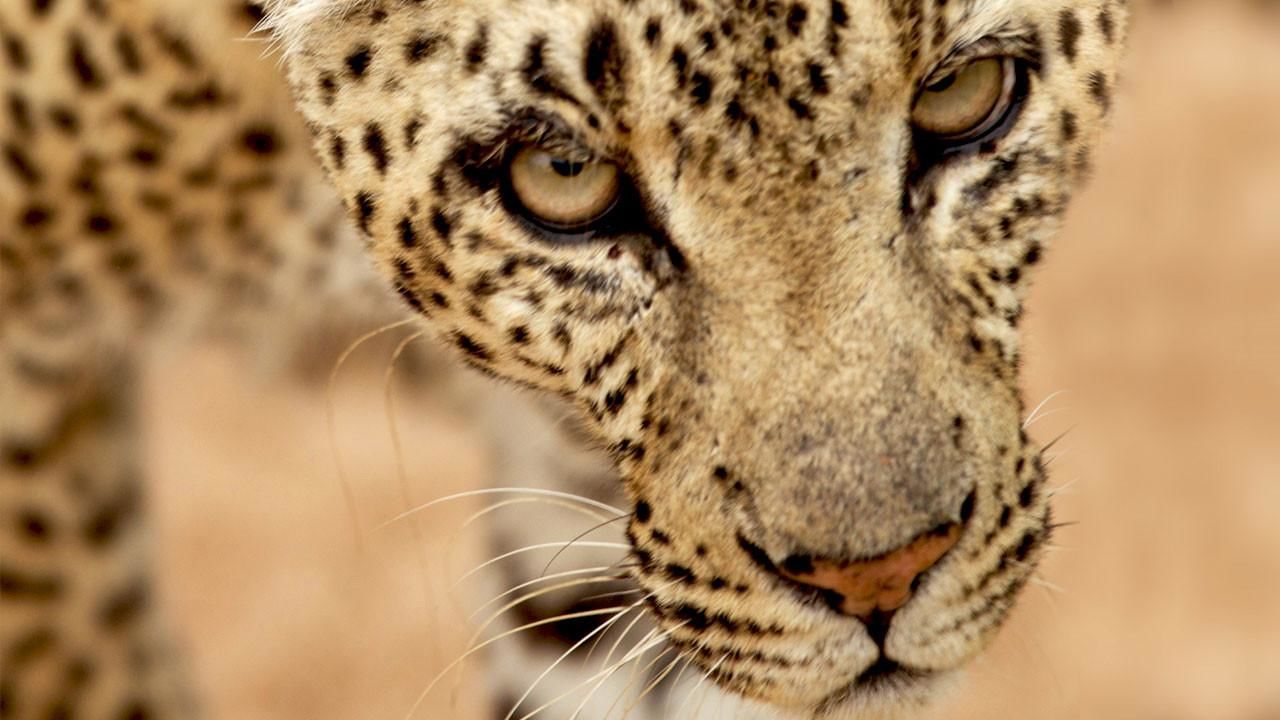 John Varty has been following Manana for 17 years, and is even able to accompany her as she...

(02:38)

John Varty observes cubs playing and learning their first lessons in hunting.

(02:18)
John Varty photographed and photographing the beautiful Leopard, Manana.
ABOUT THE SHOW
Powerful. Deadly. Elusive. Manana is a wild leopard. She could kill a man with ease. Yet besides her sits JV, unarmed and unharmed no bars, no cage. She gently brushes past him, almost touching. Today she will allow him to join her as a hunter, a privilege rarely bestowed on fellow leopards, let alone a human. John Varty, wildlife cameraman, has a unique friendship with this wild cat and has gained access to the mysterious world of one of nature's most enigmatic animals.
With each day bringing a new battle for survival, experience Manana's life of terror and triumph in Leopard Queen.
Read More
Leopard Queen on Facebook
Get news on your profile
Get up close with amazing creatures.

The official UK page for Nat Geo WILD

The official stream of Nat Geo TV.

Find out what's on with our monthly programme updates.