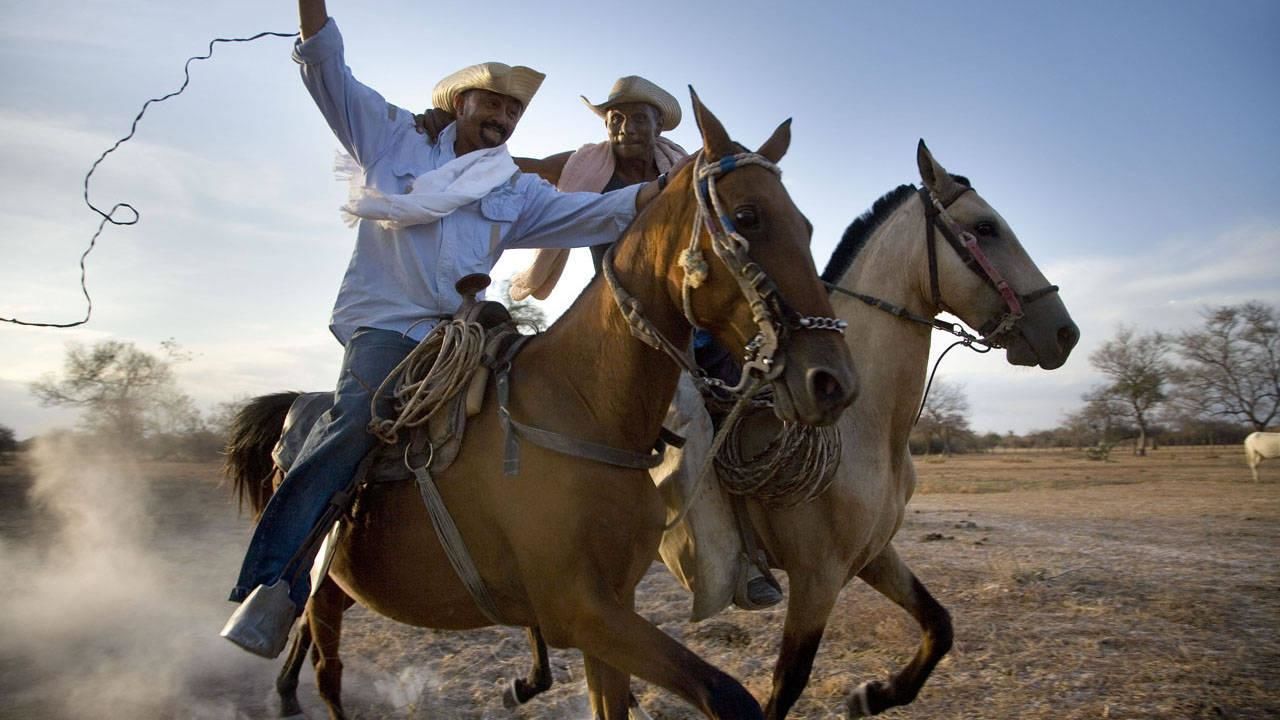 LONELY PLANET: ROADS LESS TRAVELLED
DOMINIC BONUCCELLI
Dominic Arizona Bonuccelli is a photojournalist who has travelled to all corners of the globe - from Cuba to Cambodia and Kiribati to Tibet - capturing images for Lonely Planet travel guides. His award-winning editorial work has been featured in Variety, Forbes and The Wall Street Journal and his photographs are represented by Lonely Planet Images (Australia), AGE Fotostock (Spain), and Getty Images (USA).
A graduate of the University of Southern California School of Cinema, Dominic lives in Tuscon, Arizona. He is currently tag teaming on four projects – a book of environmental portraits of people in the Dominican Republic, a children's book of monsters, a coffee-table book of Seattle's Teatro Zinzanni, and a Taschen book of Tucson's Dia de los Muertos festival.
TAMARA SHEWARD
Tamara Sheward is a six foot-something Australian journalist with a penchant for travel, tattoos and trouble. Raised in New Jersey with half-Russian and half-English roots, Tamara blames her grandfather – who literally ran away with the gypsies – for the fact that she hasn't stopped travelling since. She's smuggled herself into Chechnya, streaked at the Irish Rugby World Cup and has written a book about her reckless adventures across Indochina. Tamara writes travel articles for Sydney Morning Herald and is the sub-editor of Australian music magazine jmag. She believes she has what it takes to become a fully-fledged Lonely Planet guidebook writer.
AMELIA THOMAS
Amelia Thomas is a Lonely Planet writer and journalist who's been living and working in the Middle East for the past five years. She covered the last Palestinian Intifada, the 2006 Israel-Hezbollah war, and the Israeli disengagement from Gaza for various media outlets, including the Washington Times, Christian Science Monitor, Middle East Times, and CNN Traveller. Amelia is the lead author of Lonely Planet's guide to Israel & The Palestinian Territories,, and recently wrote The Zoo on the Road to Nablus, which tells the true story of the last Palestinian zoo.
TONY WHEELER
Tony Wheeler was born in England but spent most of his younger years in Pakistan, the West Indies and the U.S. due to his father's occupation with British Airways. He returned to England to do a university degree in engineering, worked for a short time as an automotive design engineer, did an MBA, and then dropped out on the Asian overland trail with his wife, Maureen, in the early 1970s. That journey took many months to complete and proved too amazing to keep to themselves. Urged on by friends, they wrote about it in the first ever Lonely Planet guide – Across Asia On The Cheap. It was the start of a company that now has over 500 staff, 300 authors, publishes more than 500 titles and sells million books a year - a company that has become synonymous with independent travel itself. Tony has contributed to dozens of Lonely Planet guidebooks over the past three decades and retains a 25 percent stake in the company. He continues to travel every chance he gets.
JOHN VLAHIDES
A native New Yorker, John Vlahides is a Lonely Planet writer who lives in San Francisco. He speaks French fluently and holds a degree in classic French cooking from La Varenne Ecole de Cuisine in Paris. He is also a former luxury-hotel concierge and member of the prestigious Les Clefs d'Or, the Paris-based union of the world's elite concierges.
In 1999 John merged his talents by becoming a travel writer. Since then, his articles have appeared on the front page of the San Francisco Chronicle Sunday travel section and the cover of San Francisco Magazine, as well as in the pages of Out Traveler, Genre Magazine, the Miami Herald and the SF Weekly.
John has written for Lonely Planet since 2003 and authored the first editions of Coastal California, Zion and Bryce Canyon National Parks, and Los Angeles and Southern California. He has written updates on Dubai, Utah for Southwest USA, and on California's Wine Country and North Coast for the California and USA books. He also contributed to the Lonely Planet Guide to Experimental Travel.
When not talking travel, John sings tenor with the Grammy Award-winning San Francisco Symphony Chorus, one of the few full-season symphony choruses in America. He spends his free time downhill-skiing and hiking in California's Sierra Nevada, touring the West Coast by motorcycle, and sunning on the beach beneath the Golden Gate Bridge. After San Francisco, John's favourite city is Paris.

KATHARINA KANE
When the Berlin Wall came down, Katharina Kane escaped from the confines of East Germany, packed her bags and took up a life of restlessness. In London, she discovered the world packed neatly into one capital. African summer stages, Latin clubs and the Asian underground sidetracked her from practising classical flute concertos and seduced her into a PhD in African music studies. She spent months researching in Guinea and Gambia before realising that travel writing and producing radio shows were the perfect antidote to dry academia. Eventually she decamped to Senegal full-time to pursue simultaneous careers in project management, social marketing and travel & music journalism. She is the co-author of Lonely Planet guides to Africa and West Africa, a contributor to world-music magazines fRoots and Songlines and produces world-music features for BBC and WDR radio.

SHAWN LOW
After 23 hot, sticky and sweaty years in Singapore, Shawn made for the cooler climes of Melbourne and found his way into Lonely Planet, where he's still pinching himself to see if he's dreaming. After starting his writing career as a hack for Singapore magazines such as Marie Claire, he went on to co-author Lonely Planet's Singapore, Malaysia & Brunei guide and South East Asia on a Shoestirng. His constant mantra on the road: 'I'll try anything and eat anything, at least once.' When Lonely Planet offered him a chance to visit China for Roads Less Travelled, he jumped at it faster than a 'made in China' bootlegged DVD hits the streets. His adventures in the People's Republic brought about a renewed sense of belonging to his grandparents' homeland and rekindled his desire to seek out the house that his grandfather built. So one trip ends and plans for another begin.

IAIN SHEARER
Iain Shearer is a Lonely Planet writer and archaeologist who's contributed to the Lonely Planet guides to Central Asia, Iran and Afghanistan. Iain is an expert in the cultural heritage of Islam and Central Asia and works with the London Metropolitan Special Crime Directorate to uncover illicit trade in antiquities. He has 16 years experience in the field in Afghanistan, the Balkans, Central Asia, Israel, the Palestinian Territories, Iran and the Arab Middle East. He delivered relief supplies during the war in Bosnia, worked on assignment in the West Bank prior to the second Intifada, and has done extensive restoration work on the Minaret of Jam in Afghanistan's Hindu Kush. He is based at the Institute of Archaeology, University College, London, and was recently appointed a Fellow of The Royal Asiatic Society of Great Britain. Iain is the author of Lonely Planet's forthcoming guide to Saudi Arabia.
PHOTOS
Colombia
VIDEOS
In this episode of Roads Less Travelled, guidebook publisher Lonely Planet sets its sights on...

(00:59)