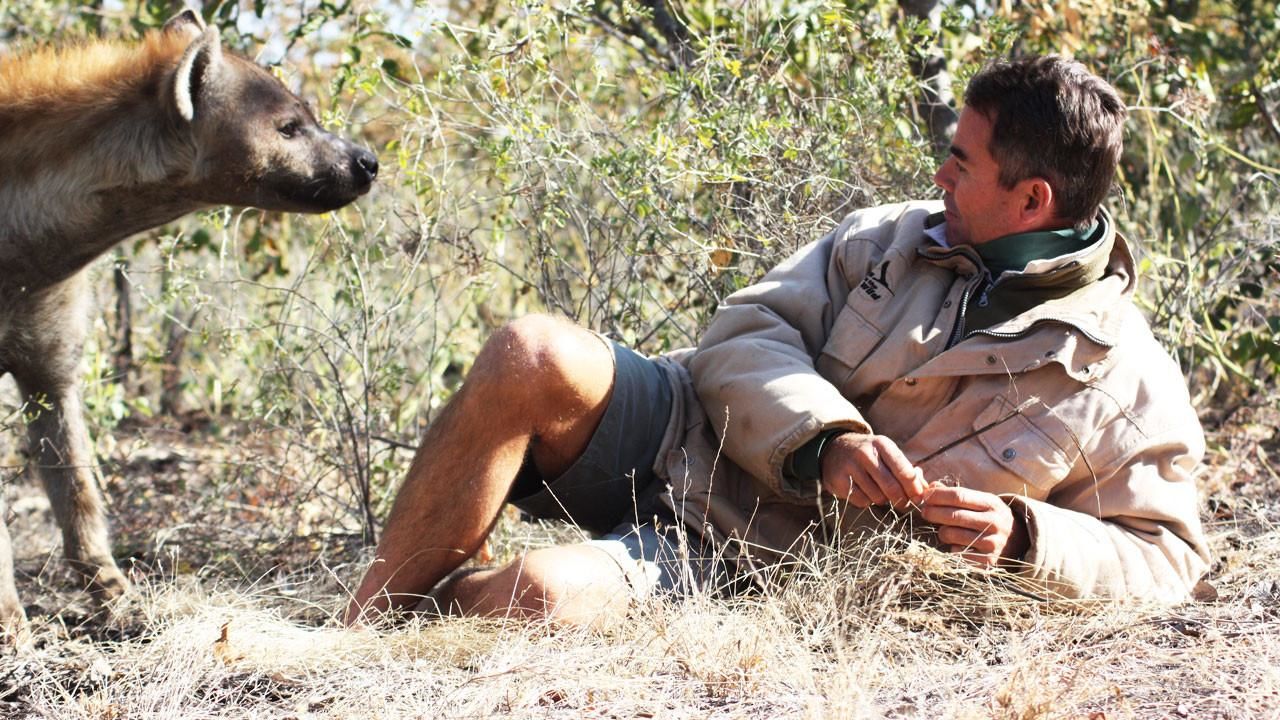 At the Mala Mala Game Reserve in South Africa Kim Wolhuter films a clan of wild hyenas on a...

(03:01)

Emmy award winners Vicky Stone and Mark Deeble infiltrate a crocodile area in time for their...

(03:03)
Get a unique perspective with these up-close photographs of some of the world's most dangerous...

See how far some cameramen will go to capture jaw-dropping photographs of wildlife in action.
ABOUT THE SHOW
Capturing breath-taking footage for wildlife shows can be a risky and dangerous job for the men and women behind the camera.
Nature Uncut ventures into their world and see how a shift in the wind, a misplaced footstep or a technical glitch can mean the difference between a career-making opportunity and disaster.
Nature Uncut: Shark Swarm
Braving wild seas and hungry sharks without a cage, one filmmaker puts his life on the line as he captures on camera an elusive whale. Meanwhile, another cameraman comes face-to-face with the mother of the leopard cubs he's watching. And see why the hazards of filming alligators in the muddy Everglades are not for the faint-hearted.
Nature Uncut: Crocodile Ambush
Risking her life for the perfect shot, see how Brit Vicky Stone captures close-up footage of crocodiles' lethal lunges at wildebeest. Elsewhere, a cave diver's trip through ancient subterranean...
Read More
Nature Uncut on Facebook
Get news on your profile
Get up close with amazing creatures.

The official UK page for Nat Geo WILD

The official stream of Nat Geo TV.

Find out what's on with our monthly programme updates.