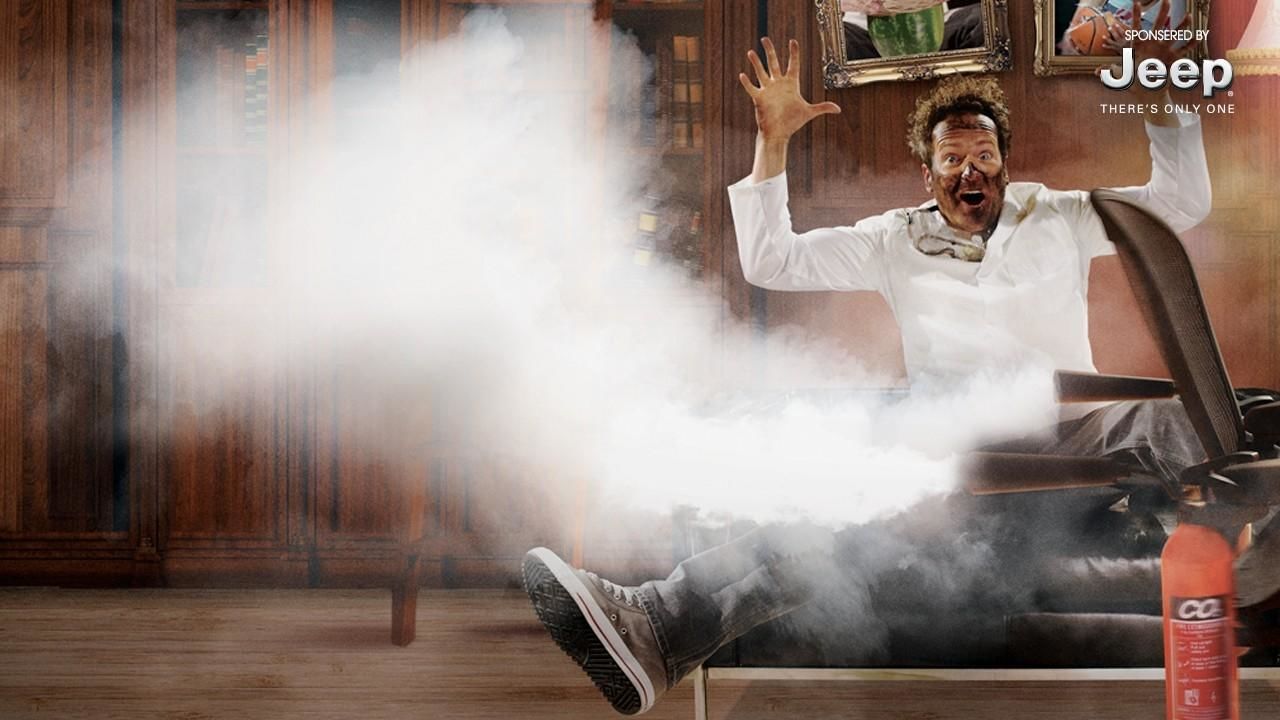 Tim shows how a spoon can perform a balancing act.

(02:40)

Tim experiments with zinc-plated copper at an antique shop.

(02:03)
Scientific experiments, engineering challenges and the people who put you through it all.
ABOUT THE SHOW
Brit Tim Shaw takes his own irreverent brand of science and engineering to the streets as he looks to amaze and dumbfound in equal measure.
He challenges the people he meets, and the you at home, to predict the outcome of a series of ever more spectacular experiments before uncovering the science behind the jaw dropping outcomes.
Let Tim show you that the real world around us is far more impressive than any magic trick or illusion...
Read More
None of the Above on Facebook
Get news on your profile
Get up close with amazing creatures.

The official UK page for Nat Geo WILD

The official stream of Nat Geo TV.

Find out what's on with our monthly programme updates.