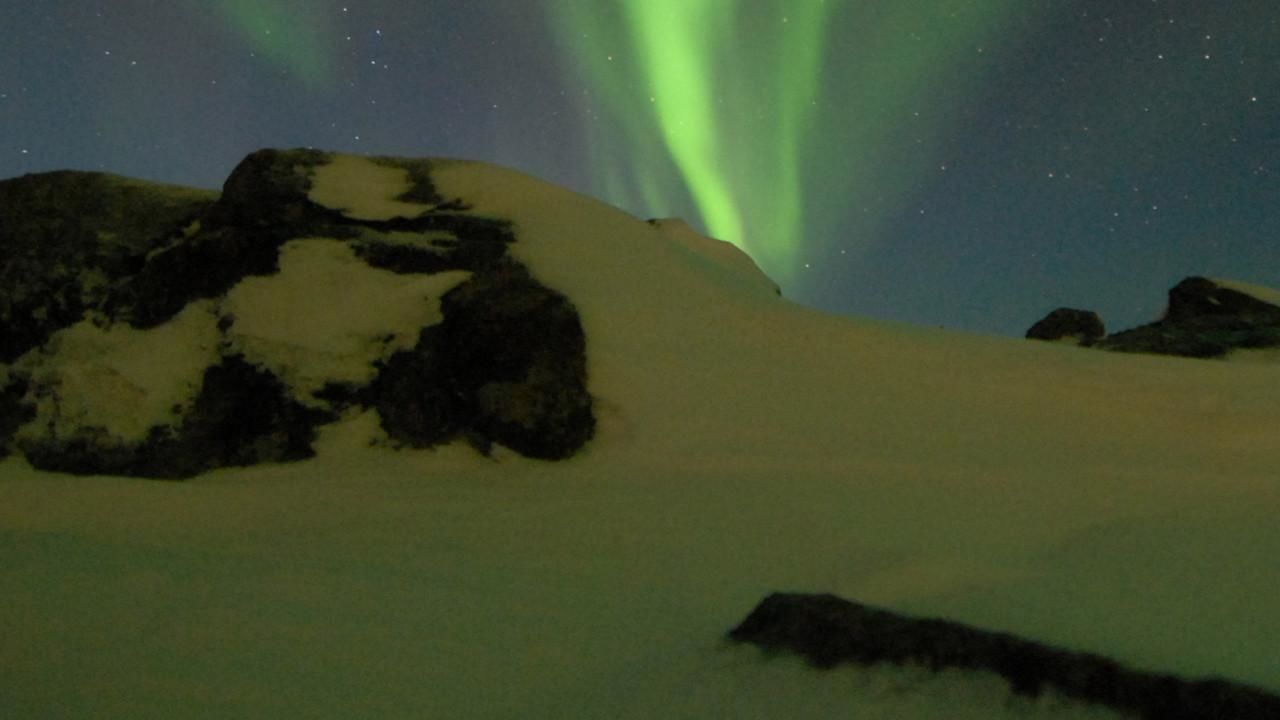 DESCRIPTION
This is one of Europe's last great wildernesses, Scandinavia is a realm of epic contrasts, where ancient mountains meet lush forest and the land is torn by both ice and fire.
Nordic Wild follows the lives of Nordic animals in stunning HD as they battle against the elements.
EPISODE GUIDE
Nordic Wild: Reborn

As the bitter Arctic winter loosens its grip, Scandinavia's animals emerge and the young explore their new home.

Nordic Wild: Furious Life

Autumn on the tundra is mating season for the mighty musk oxen. Elk, capercaillie and deer also battle for opportunities to breed.

Nordic Wild: At The Edge

While Sweden's sea eagles welcome the retreat of the winter ice, for polar bears open seas can mean hungry times.

Nordic Wild: Ultimate Survivors

Life in Scandinavia is not easy, but the region's animals have evolved impressive survival strategies.
PHOTOS
Arctic winter loosens it's grip and Scandinavia's young must grow up fast.
VIDEOS
This mother exploits a discarded woodpecker hallow to nuture her eggs.

(00:44)