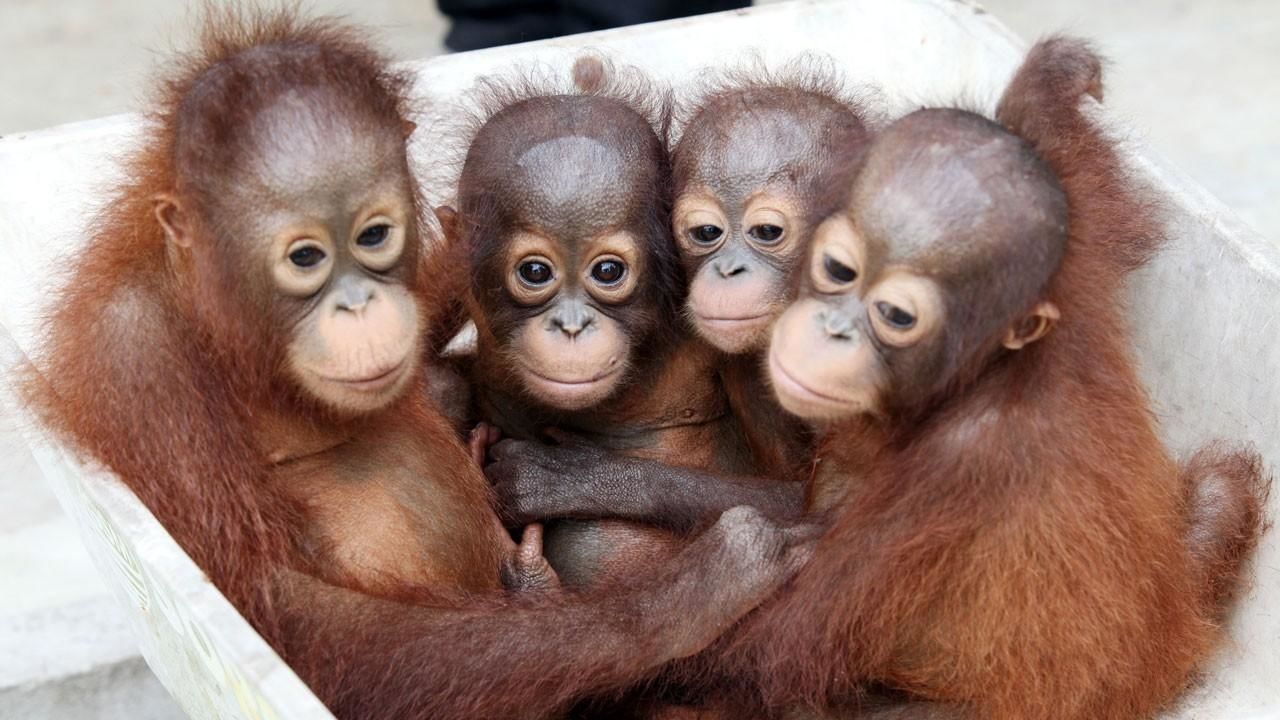 ORANGUTAN RESCUE: BACK TO THE WILD
The baby orangutans head off to the forest to learn the vital skills their mothers would have...

(00:18)

The most dangerous place for a baby orangutan is on the ground which makes them easy prey for...

(01:01)
It may take years, but Karmele and the team are working to release every orangutan, currently in...
ABOUT THE SHOW
Only 100 years ago, an estimated 600,000 orangutans roamed the Borneo and Sumatran rainforests.
Now they're one of the
most endangered species in the world
due to poaching, habitat destruction and the illegal pet trade.
There is hope.
An extraordinary and dedicated team of
international vets, scientists and volunteers
have joined forces with locals to build and run the rehabilitation centre.
Their aim – to
rescue and rehabilitate
injured and orphaned orangutans and release them back into the wild.
Orangutan Rescue: Back to the Wild
, a one-off special gives you privileged access to
International Animal Rescue's
orangutan rehab centre in West Kalimantan in Borneo, Indonesia.
Led by 36 year old Spanish vet Karmele Llano Sanchez, follow the work of the team and the progress of the orphaned orangutans, as they
learn the skills necessary to survive in the wild
.
Read More
Orangutan Rescue: Back To The Wild on Facebook
Get news on your profile
Get up close with amazing creatures.

The official UK page for Nat Geo WILD

The official stream of Nat Geo TV.

Find out what's on with our monthly programme updates.