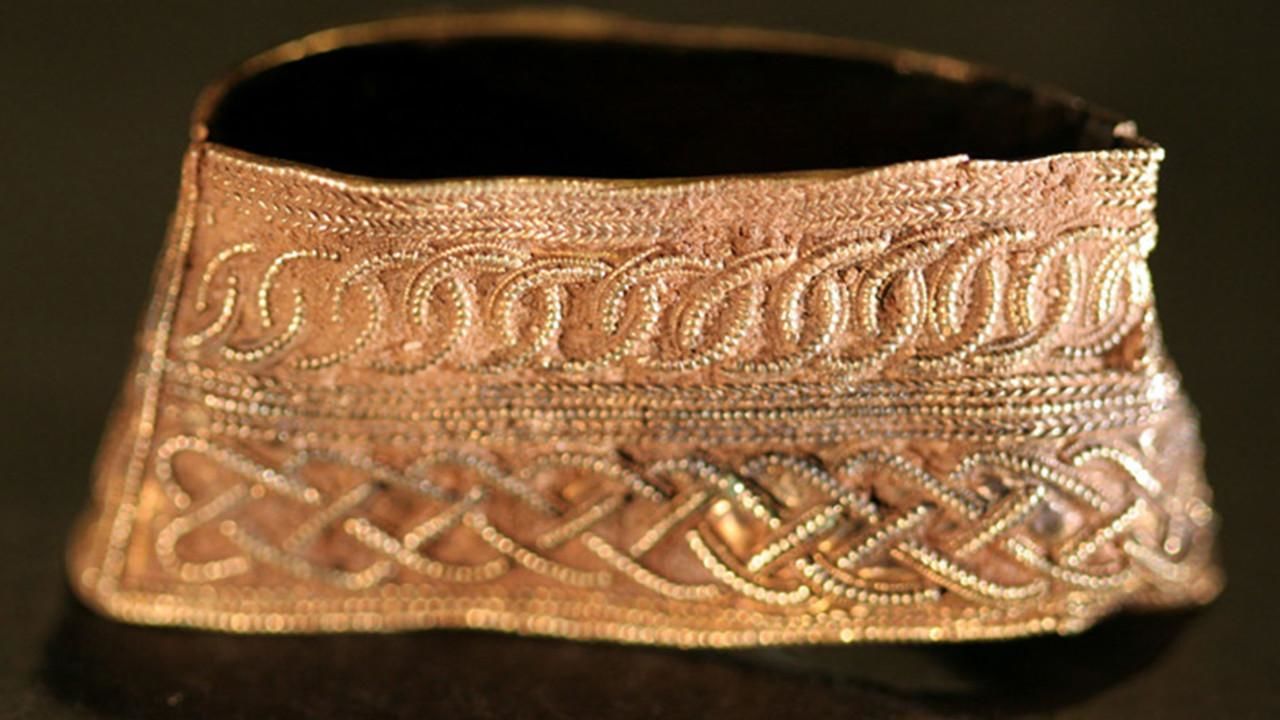 Saxon Gold: Finding the Hoard is the must-see story for the modern day treasure hunter.

(00:30)

An insight into how the gold was found and the international attention it has received so far.

(02:11)
See the hoard found by metal detecting enthusiast Terry Herbert.

Could the treasure be battlefield booty?
ABOUT THE SHOW
This tale of the largest Anglo Saxon treasure hoard ever found is a must-see for the modern day treasure hunter.

The unprecedented find mesmerised archaeologists and historians around the world, and made global headlines. In Saxon Gold: Finding the Hoard, we uncover the full story.

Nothing like this has ever been found in Britain before - sixteen hundred pieces of bejewelled gold and silver, buried, lost then forgotten. Discovered in July 2009 by an amateur metal detecting enthusiast in Litchfield, Staffordshire, this magnificent golden hoard is set to shed light on one of the most mysterious periods of British history.

Dating back nearly 1,400 years from the mid-seventh century, everyone wants to know to whom the treasure belonged. Where and how was it made? Why was it buried? And why was it lost for over a millennium?

This absorbing show answers these questions and more, as we meet the...
Read More
Saxon Gold: Finding the Hoard on Facebook
Get news on your profile
Get up close with amazing creatures.

The official UK page for Nat Geo WILD

The official stream of Nat Geo TV.

Find out what's on with our monthly programme updates.