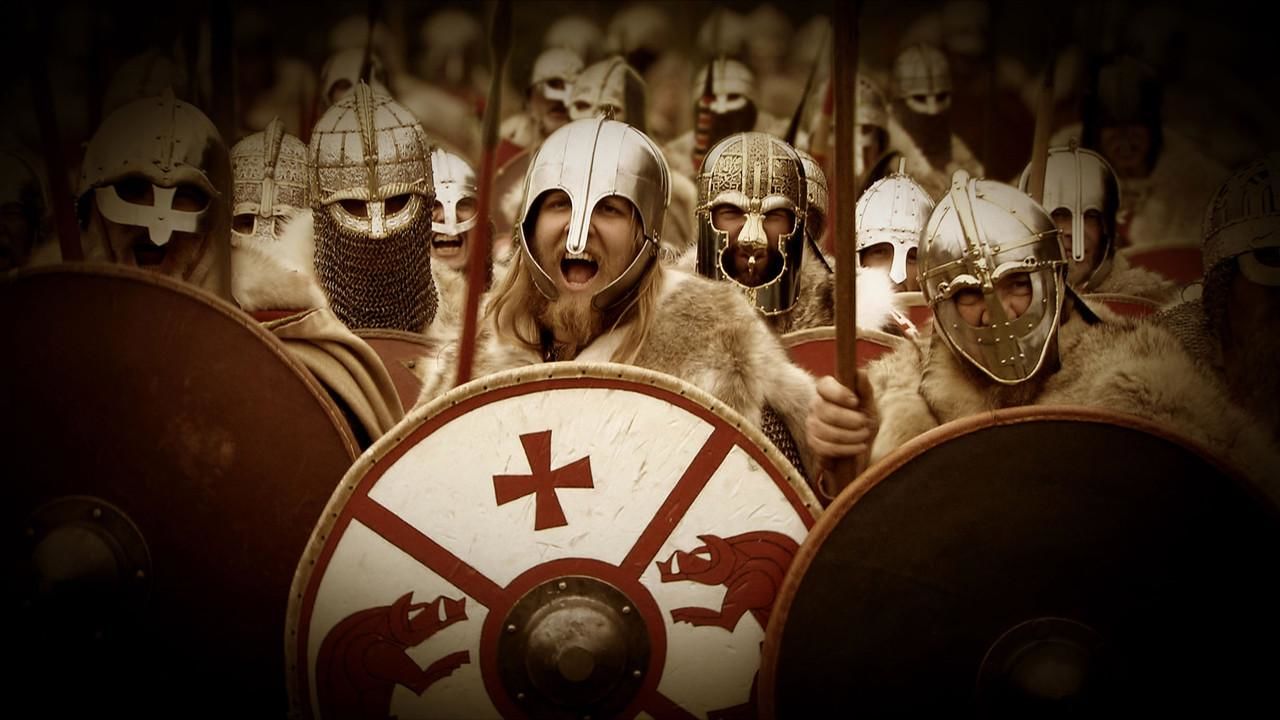 Dark Age faces emerges from ancient Staffordshire soil.

(01:07)

For Terry Herbert, the beep of his metal detector led to a breath taking discovery!

(02:35)
Only four Saxon helmets have ever been found in England, this discovery was the fifth.

Explore the hoard of lost treasures from the Dark Ages and discovered recently by one metal...
ABOUT THE SHOW
It was the treasure trove that sent shockwaves through the archaeological world - a fabulous collection of precious metal that captured the imagination of the public and experts alike.
Now, in Saxon Gold: New Secrets Revealed, you can explore the true significance of the £3million Staffordshire Hoard, and sift through hundreds of precious artefacts to reveal the remarkable tales behind the bounty.
British metal detecting enthusiast Terry Herbert struck gold when he uncovered over 3,500 Saxon artefacts in a field in 2009.
The haul is now in the joint custody of the Birmingham and Stoke museums - find out how the professionals are using the mountains of glittering gold and shimmering silver to shed new light on the mysterious Dark Ages - and provide eye-opening evidence of Britain's violent past.
Curator Dr. David Symons is your guide as he trawls through the treasure with the help of a...
Read More
Saxon Gold: New Secrets Revealed on Facebook
Get news on your profile
Get up close with amazing creatures.

The official UK page for Nat Geo WILD

The official stream of Nat Geo TV.

Find out what's on with our monthly programme updates.