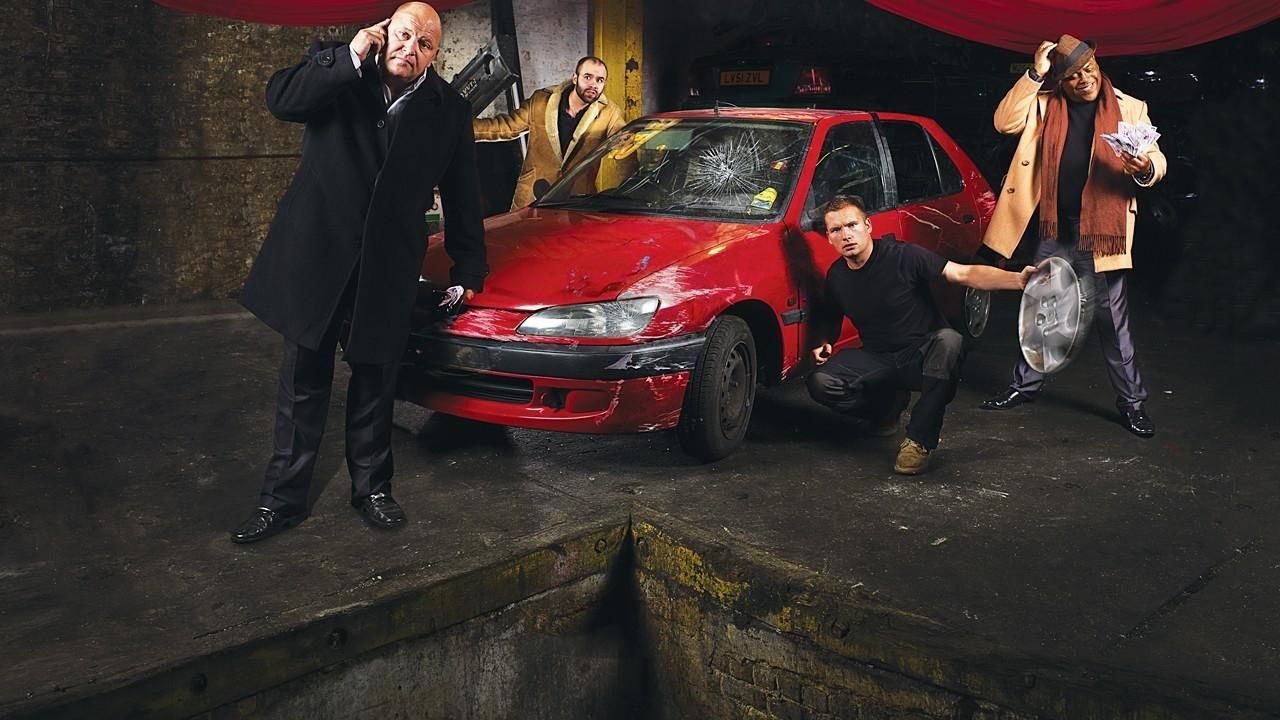 They're turning old cars into cold cash, from the high performance to the low performance.

(00:30)

Check out Sheldon and George's easy guide to scrapping your car (part 1 of 2).

(01:58)
From 'bargain bangers' to 'blinged up motors', two teams compete to see who can make the most...
ABOUT THE SHOW
The stripper boys are back with a brand new series to answer the question - how much money can be made from scrapping cars?
Two resident teams of vehicle breakers each choose a car, break it into bits and see who can make the most from flogging the parts.
As well as plying their trade in the UK you'll see our intrepid grease junkies travelling to Europe to snap up car bargains and sell parts for a score.
In keeping with the down and dirty ethos behind the show, the voice over is provided by a comedy legend – John Challis, best known as 'Boycie' from 'Only Fools and Horses'
Read More
Strippers: Cars For Cash on Facebook
Get news on your profile
Get up close with amazing creatures.

The official UK page for Nat Geo WILD

The official stream of Nat Geo TV.

Find out what's on with our monthly programme updates.