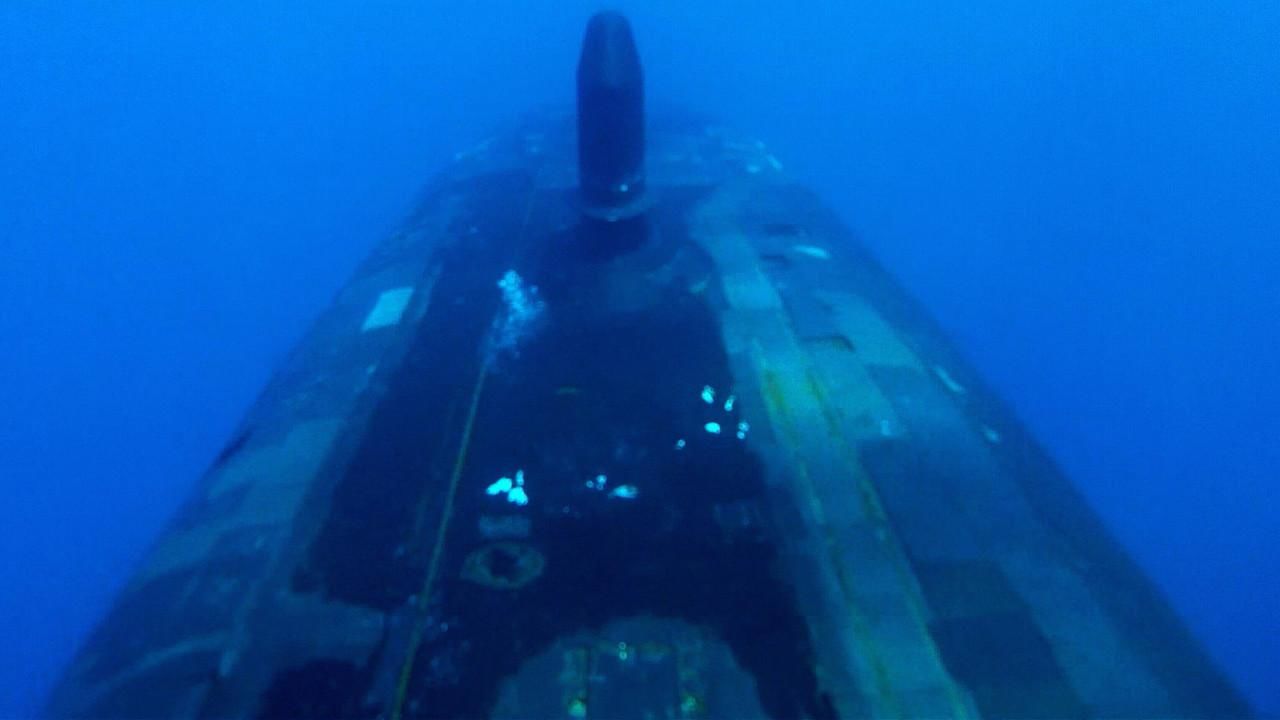 This is one of the most potent weapons in the UK's seagoing arsenal.

(03:00)

HMS Turbulent is heading for toubled waters in the Middle East.

(01:53)
Follow life on board HMS Turbulent as she embarks on a 10-month mission on the open seas.
ABOUT THE SHOW
Follow the lives of 130 elite submariners on board the hunter-killer submarine, HMS Turbulent in this brand new series Mondays at 9pm.
Led by their charismatic young Captain, Commander Ryan Ramsey, the Submarine Patral crew travels from the UK via the conflict in Libya and the Suez Canal on board one of the most potent weapons in the UK's seagoing arsenal.
Submarine Patrol: The Mission
What starts as a 10-month intelligence-gathering mission against international piracy, becomes something altogether more dangerous as the submarine is diverted to the simmering cauldron of a conflict zone.
Submarine Patrol: Action Stations
While on stand-by to assist a sister submarine off the Libyan Coast, the boat's company is presented with a catalogue of man-made errors and a mission-threatening fault to one of the steam generators. Can the crew and the vessel adapt to the change of tasking at such...
Read More
Submarine Patrol on Facebook
Get news on your profile
Get up close with amazing creatures.

The official UK page for Nat Geo WILD

The official stream of Nat Geo TV.

Find out what's on with our monthly programme updates.