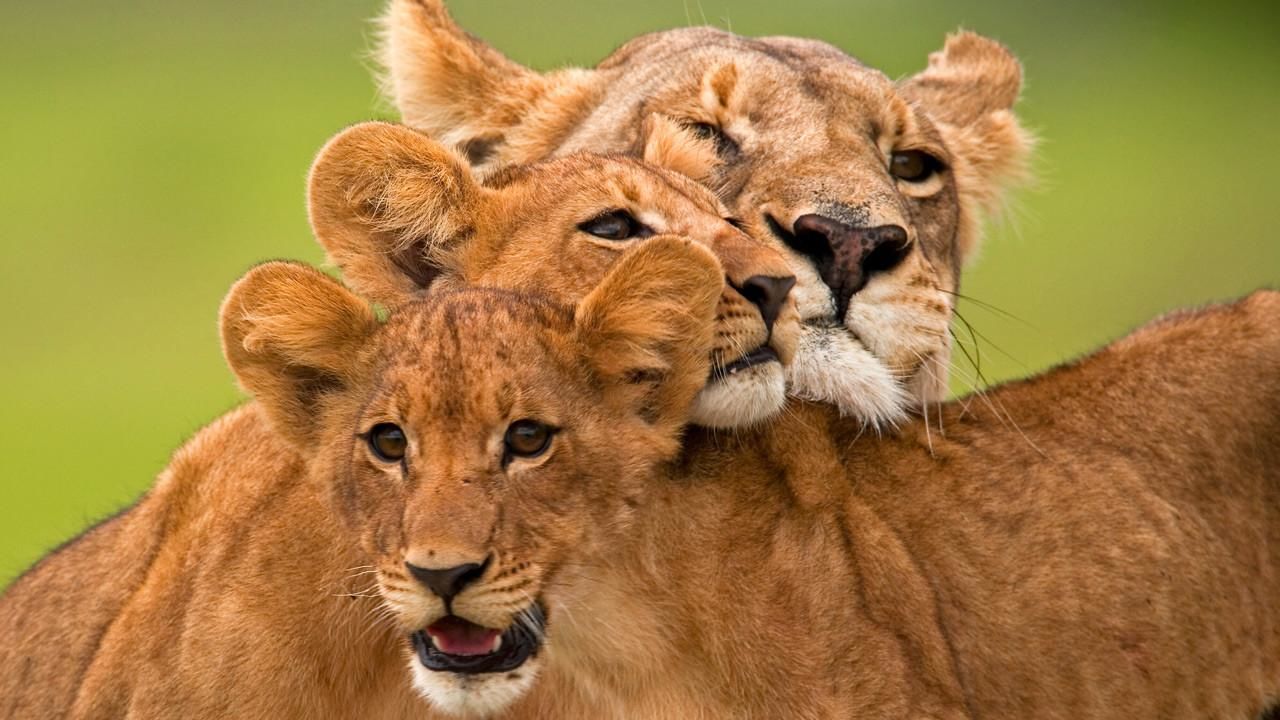 Lions from the north try to win new territory.

(03:00)

This lion mother earns the title 'protector of her young.'

(02:42)
A lion struggles to hunt alone with two cubs to feed.
ABOUT THE SHOW
Life as a lion isn't always easy, as shown by this gripping tale of a mother trying to protect her cubs.
The Last Lions is a stunning film featuring award winning filmmakers Dereck and Beverly Joubert.
With enemies everywhere waiting to attack this feline family, celebrated wildlife filmmakers, Dereck and Beverly, bring you an insight into the life-or-death battles a big cat mum faces every day.
See their fight for survival as they overcome all manner of hazard; from the raging wildfires on the Delta, to the jealousy of sister lionesses, to the marauding males who kill her mate, to the prey that becomes predator.
This is an incredible true story of survival that will move you as no other wildlife film has done.
Cause an Uproar and help Save Big Cats!Click here to donate to National Geographic's Big Cats Initiative and raise money for field research.
Read More
The Last Lions on Facebook
Get news on your profile
Get up close with amazing creatures.

The official UK page for Nat Geo WILD

The official stream of Nat Geo TV.

Find out what's on with our monthly programme updates.