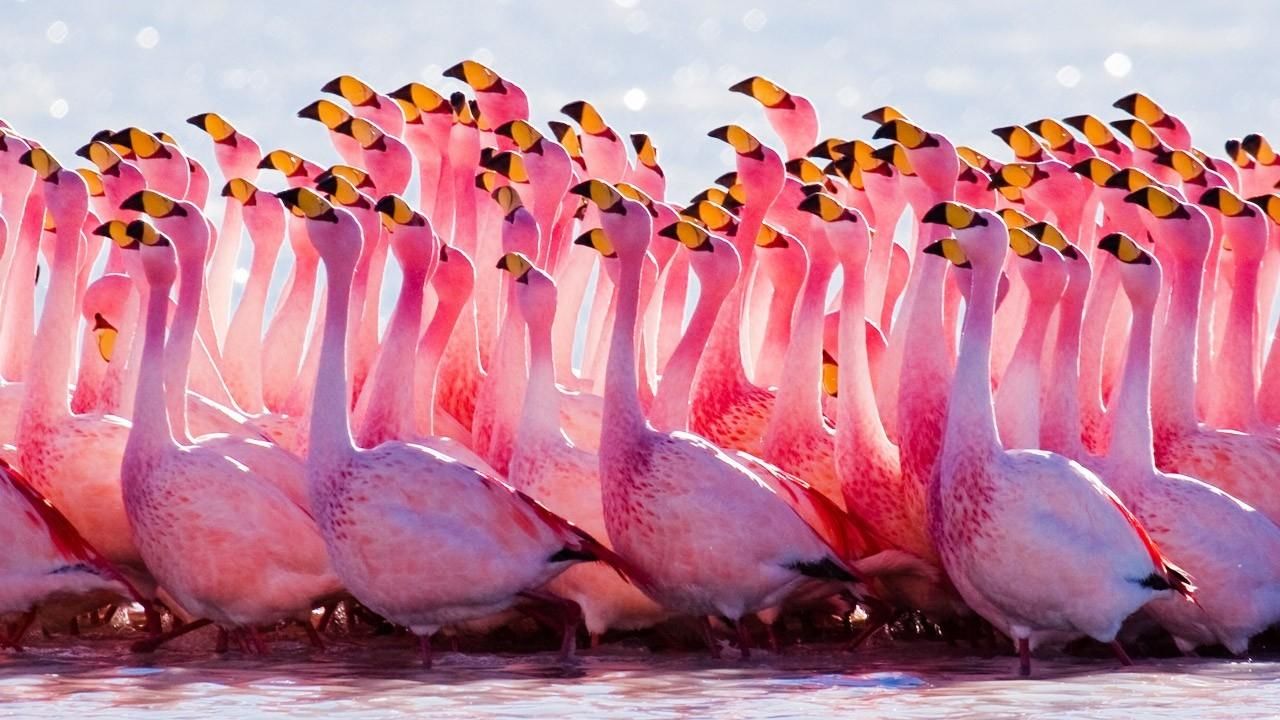 Tempers flare as male alligators in Florida bellow mating calls.

(02:48)

After spending an entire winter under ice, a beaver emerges and makes a home.

(02:28)
See photos of some of the most dramatic and surprising wildlife.

See the epic landscapes that cameramen caught on film.
ABOUT THE SHOW
The
Americas
may be home to some of the most advanced metropolitan areas on the planet but, outside the cities and towns, they can be a very different place.

Take a walk on the wild side in Untamed Americas in a stunning series narrated by Oscar-nominated actor Josh Brolin, and experience an intimate look at some of the greatest wildlife spectacles and against-the-odds fights for survival ever captured on camera.

From a grizzly bear hunting in the Rockies to a bat that has a tongue longer than its body; from a killer mouse that howls at the moon to the spectacle of thousands of rays "flying" through the air; from jaguars hunting caimans to dolphins swimming amongst the trees-the Americas are full of amazing surprises.

It's not just the creatures that are awesome; it's also a land of superlatives with the longest mountain system the Andes, the largest rain forest the Amazon, and the...
Read More
Untamed Americas on Facebook
Get news on your profile
Get up close with amazing creatures.

The official UK page for Nat Geo WILD

The official stream of Nat Geo TV.

Find out what's on with our monthly programme updates.