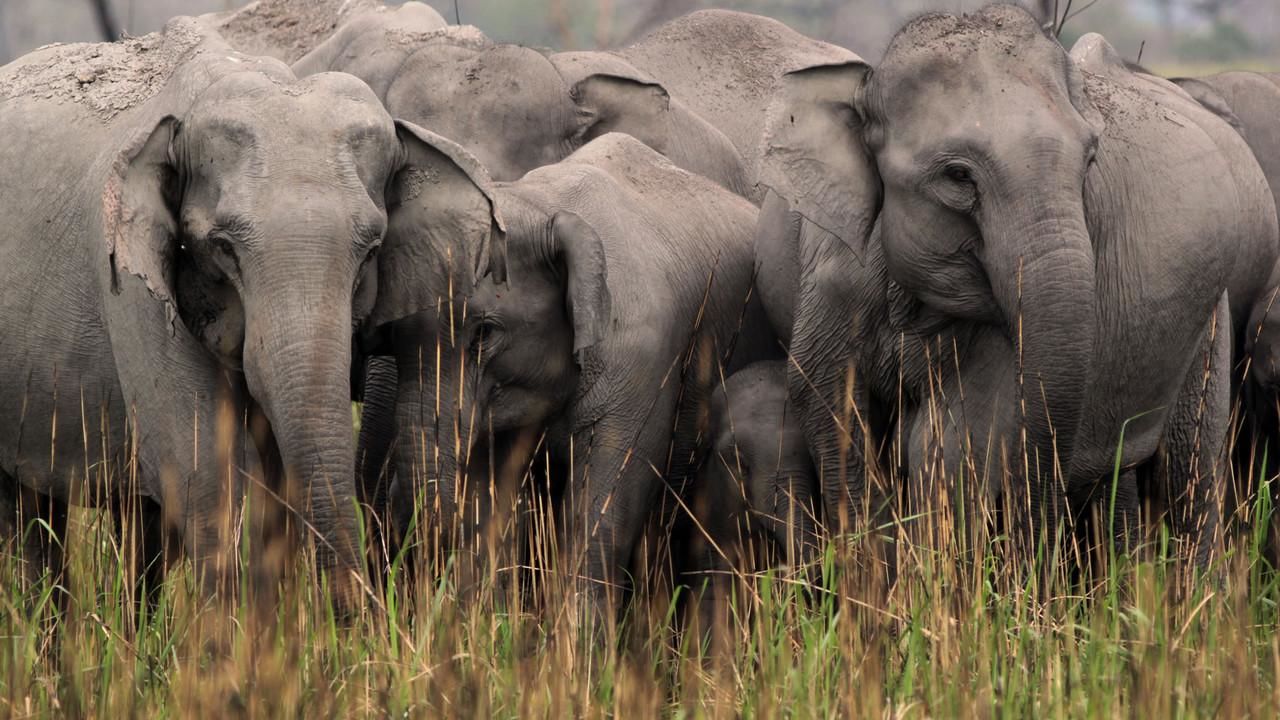 Female elephants gather around to witness a day-old calf's first tentative steps.

(01:27)
Celebrate the diversity and drama of India's extraordinary and varied landscapes.
ABOUT THE SHOW
Home to over a billion people, India is best known as a diverse mass of noise, crowds, colour and religious devotion.
And she also has a wild side, populated by giants, predators and exotic creatures.
Narrated by the legendary Sir David Attenborough Wild India gives you a fascinating insight into this world-within-a-world, as each show explores the country's extraordinary landscapes and their inhabitants.
Wild India: Elephant Kingdom
To the south of the Himalayas lie wild plains, divided by the Brahmaputra river and home to the magnificent Indian Elephant. In this episode you'll also see red silk cotton trees and rare and beautiful creatures, from the smooth-coated otter to the endangered one-horned rhinoceros, all living together in a perfectly balanced ecosystem.
Wild India: Tiger Jungles
The setting for Rudyard Kipling's 'The Jungle Book', these forests are filled with real-life...
Read More
Wild India on Facebook
Get news on your profile
Get up close with amazing creatures.

The official UK page for Nat Geo WILD

The official stream of Nat Geo TV.

Find out what's on with our monthly programme updates.