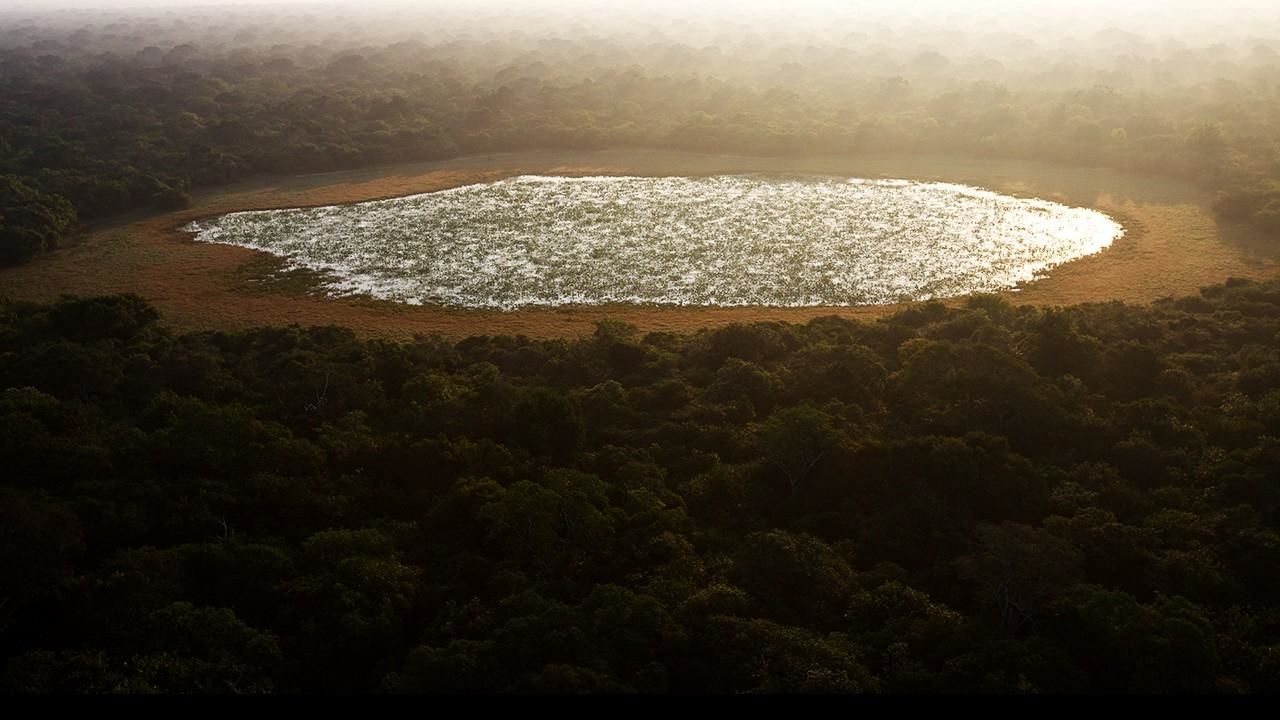 Monkeys run for cover as a black eagle circles above in Sri Lanka.

(01:06)

Young, green grass is a special treat for the elephants that come to the lake.

(02:00)
Find out the biodiversity of this astonishing place!
ABOUT THE SHOW
Sri Lanka is a tropical island in the Indian Ocean, off the southeastern coast of India.
This land was wracked by civil war for decades.
But now, researchers can bring modern science and technology to bear, in order to take stock of what lives here.
Read More
Wild Sri Lanka on Facebook
Get news on your profile
Get up close with amazing creatures.

The official UK page for Nat Geo WILD

The official stream of Nat Geo TV.

Find out what's on with our monthly programme updates.