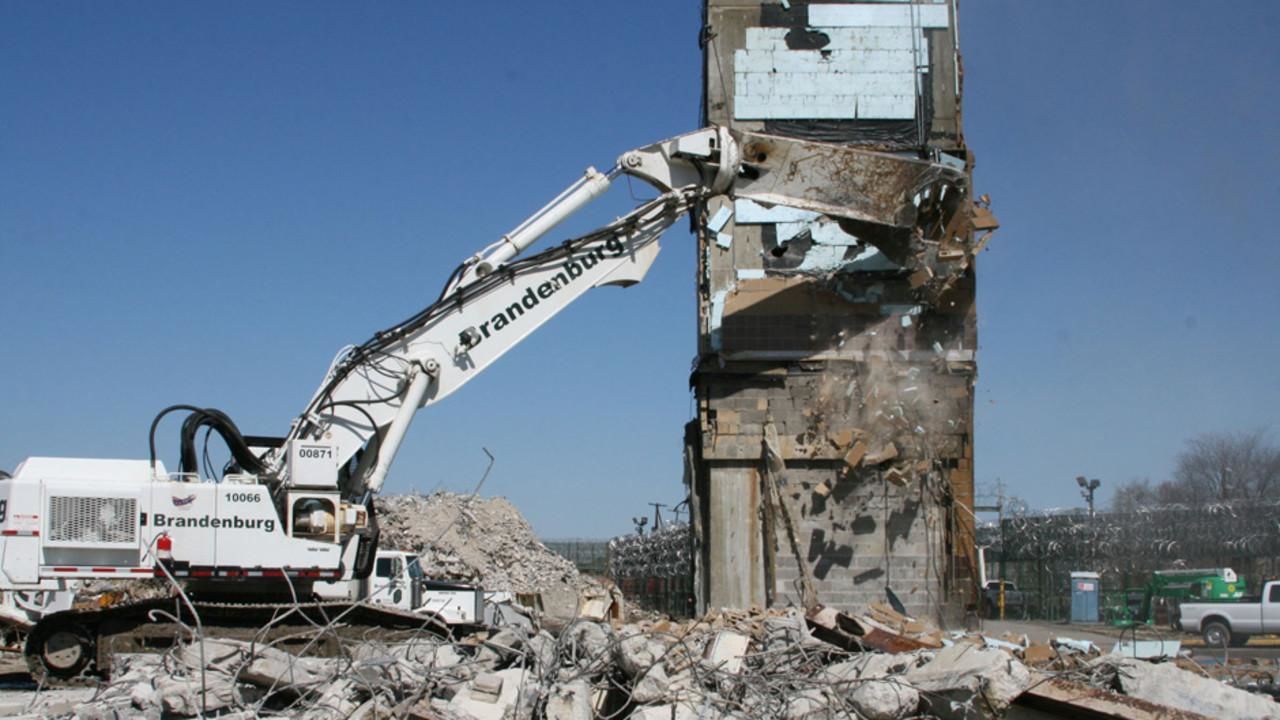 Follow the USS Savannah's final journey as it is decommissioned after notching up 20 years of...

(00:38)

The FH Globe Trotter has reached the end of the road. See how it is ripped apart, melted down...

(00:39)
Images from the smashing new Breaking Up The Biggest series on National Geographic Channel.
ABOUT THE SHOW
Hard hats on and wrecking balls at the ready for the smashing premiere of Breaking Up the Biggest, Wednesdays at 9pm from 1st December. These new episodes bring you some of the most dramatic demolition jobs in history. From fighter jets to diesel trains, no job is too big for these salvage experts - backed up by an awesome array of concrete-crunching, steel-snapping, iron-mangling machinery.
Maximum security
It may have been built with tight security in mind, but with redevelopment planned for the area, Riverfront State Prison in Camden, New Jersey has itself become a dead man walking. Salvage crews are called to the emptied jail to execute an 18-acre [a 7-hectare] breakdown operation where they have to remove a potentially deadly substance.
Phantom Jet
Safety is paramount in every wrecking job especially when the job at hand is on an F-4 Phantom which comes equipped with a Vulcan...
Read More
Breaking Up The Biggest 4 on Facebook
Get news on your profile. Click here