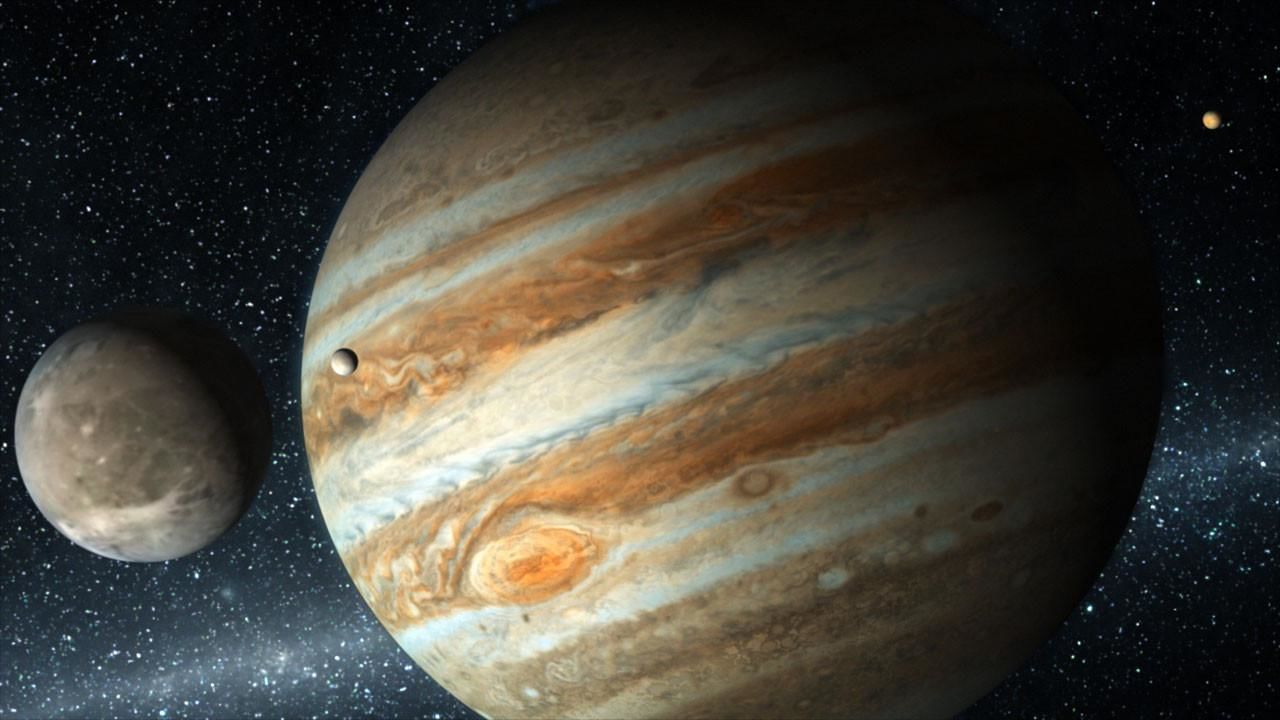 A TRAVELLER'S GUIDE TO THE PLANET
Jupiter, named after the king of the gods, is made of nothing but gas and rotates at breakneck...

(02:52)

Galileo saw the moons orbit Jupiter, and questioned the notion that Earth was the center of...

(03:08)
View the splendours of our universe, through breathtaking photos and CGI of the planets in our...
OM PROGRAMMET
Whether it's a romantic getaway to the breathtaking canyons of Mars or the ultimate vacation in Jupiter's magnetic field, National Geographic Channel brings you the ultimate in adventure travel, but it is not for the faint-hearted.

Today's super space traveller must endure drastic climates that shift from 450 degrees celsius in the sun to minus 170 celsius in the shade, crushing gravity, acid smog, and blistering radiation. From Jupiter's churning red eye to Saturn's glittering rings, the sights are out of this world.

Blast-off with A Traveller's Guide to The Planets, the ultimate travel guide to the Solar System. Learn what to pack, what planet has the best sights, and don't forget to send a postcard to your friends and family back home.
In each one hour episode premiere, see stunning images of each planet including highly detailed images captured by today's ultra high-tech ...
Läs Mer
A Traveller's Guide To The Planet på Facebook
Få nyheter på din profil. Klicka här