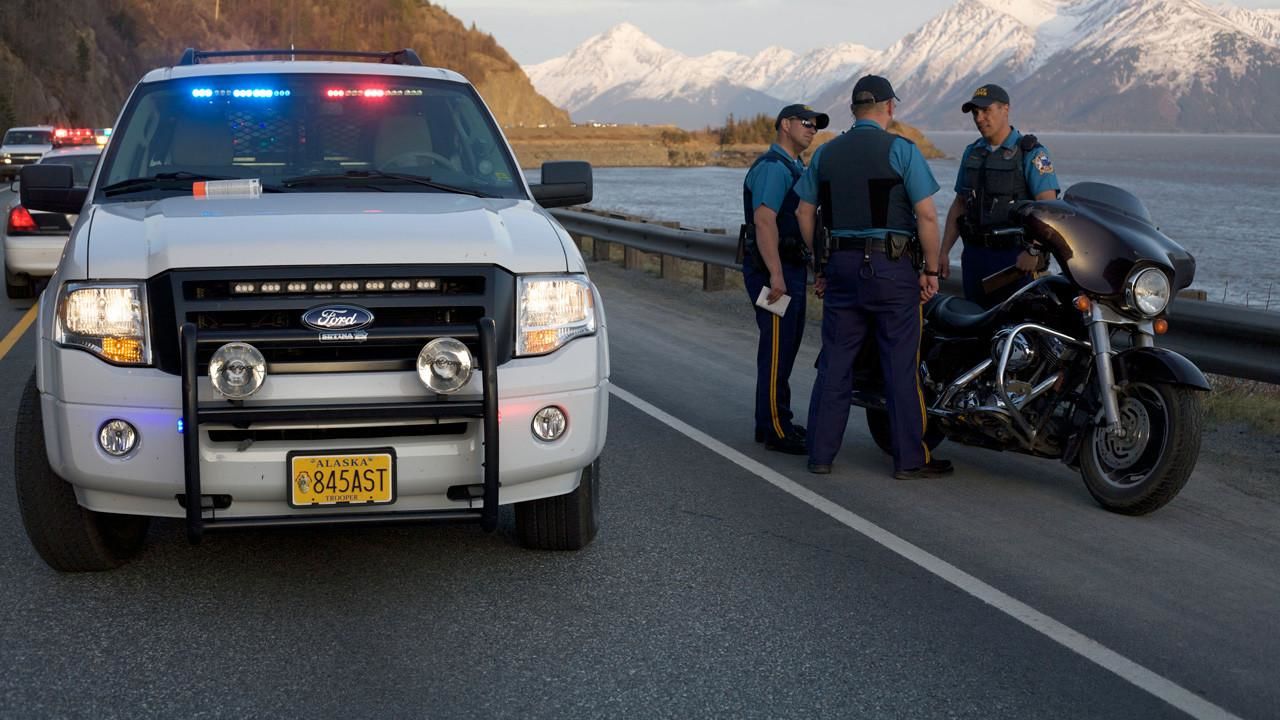 Drug Bust highlights the problems alcohol and drugs play on a remote town in western Alaska.

Cold Cases features the tough life faced by state troopers in a Kenai Peninsula urban area of...
OM PROGRAMMET
Wild terrain, sub-zero temperatures and deadly wildlife; experience law enforcement, Alaska-style with brand new episodes of Alaska State Troopers. Facing inhospitable conditions, to patrol and protect is all part of the job on the last Frontier, where anyone they encounter could be armed and back-up can be literally hours away. Follow the intrepid policemen and women of America's biggest state in their mission to keep the peace in this remote territory, responding by land, air and sea to a diverse range of challenges. From icy search-and-rescue missions to needle-in-a-haystack manhunts, the series continues Thursdays at 9pm from 9 December.
The Troopers return to their icy beats, taking to their snow machines to maintain order at the opening of the Fairbanks area moose hunt and venturing to the edge of the Arctic Circle to investigate an underground fight club....
Läs Mer
Alaska State Troopers på Facebook
Få nyheter på din profil. Klicka här