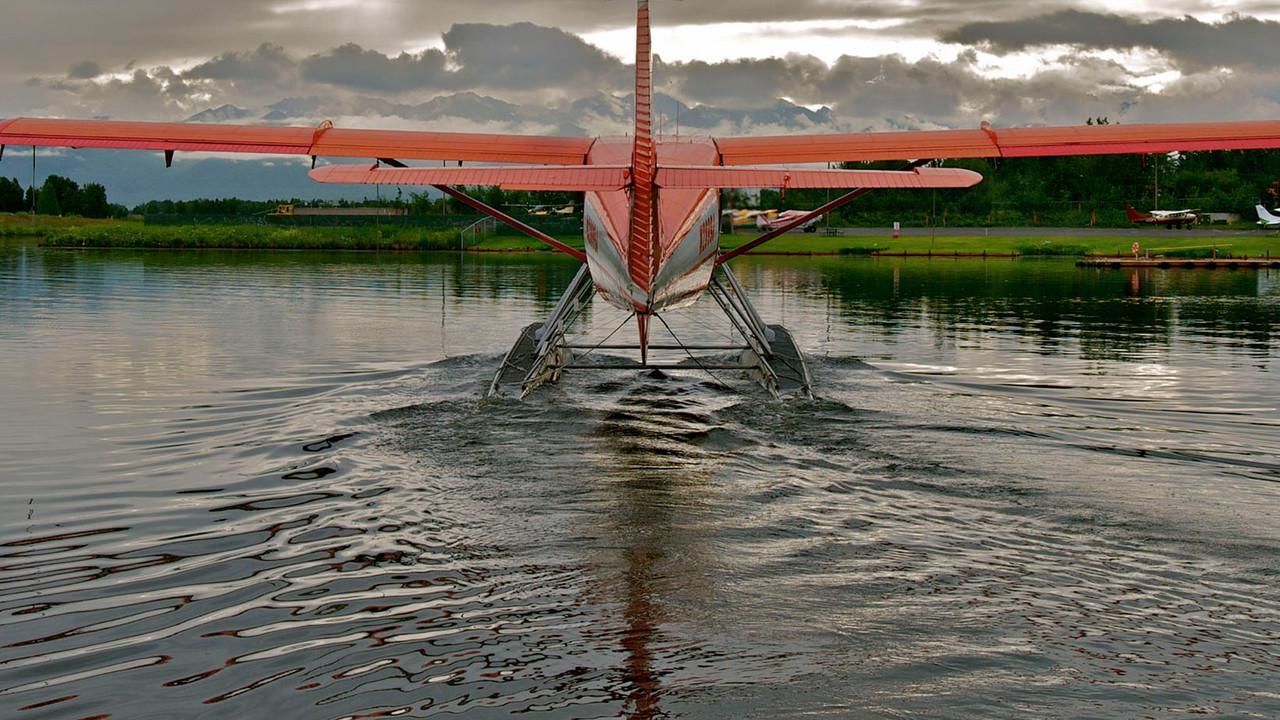 Bush pilot Jack Barber attempts to successfully deliver dangerous fuel to a dirt strip in a...

(01:55)

Meet an experienced Alaska bush pilot who teaches greenhorns how to fly in extreme conditions.

(03:35)
See photos of a rescue mission after a fatal crash on an Alaskan mountain.

See photos of Alaskan Bush pilots and the landscapes they fly above.
OM PROGRAMMET
Airplanes are the lifeblood of Alaska, transporting critical supplies and rescuing the lost and injured in areas where roads don't reach. But violent weather and extreme terrain make these the most dangerous skies in the country, and bush pilots often go beyond the call of duty to get the job done. The three-part special Alaska Wing Men goes inside this perilous profession to witness firsthand the risks they face.
Läs Mer
Flyghjältarna i Alaska på Facebook
Få nyheter på din profil. Klicka här