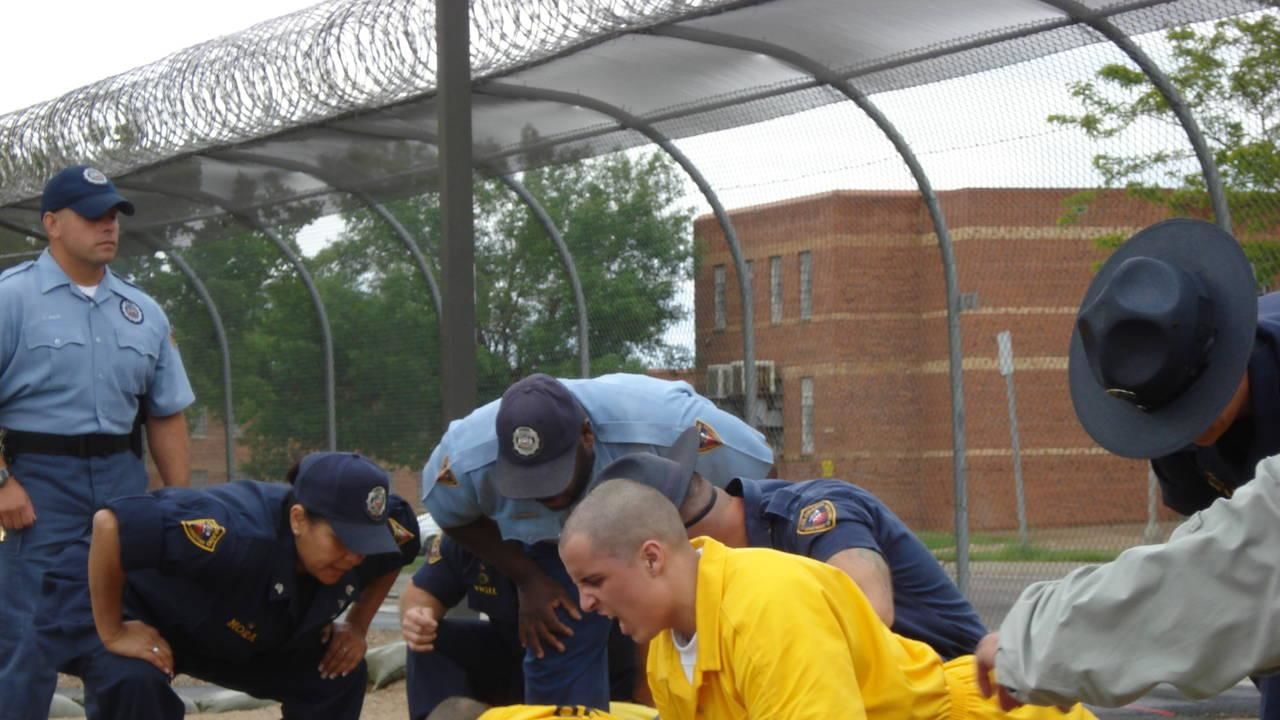 A revealling look behind the bars of six of America's toughest, meanest and most daunting jails.

(01:35)

A shocking look behind the bars of six of America's toughest, meanest and most daunting jails.

(00:44)
Officers Under Siege

San Antonio Gang War
OM PROGRAMMET
We dare you to venture behind the bars of America's toughest, meanest and most daunting jails.

Find out what goes on inside America's most dangerous prisons. Visit the institutions where hardened criminals try to break all the rules every day and meet the prison officers who try to keep them in line.

Discover the stories behind the inmates who are kept there. For some, life on the inside is all they know. For others, only thoughts of their loved ones keep them on the right track. And for those who want to go straight, their biggest challenge comes when they try to make a new life on the outside.
Läs Mer
Amerikas Tuffaste Fängelser på Facebook
Få nyheter på din profil. Klicka här