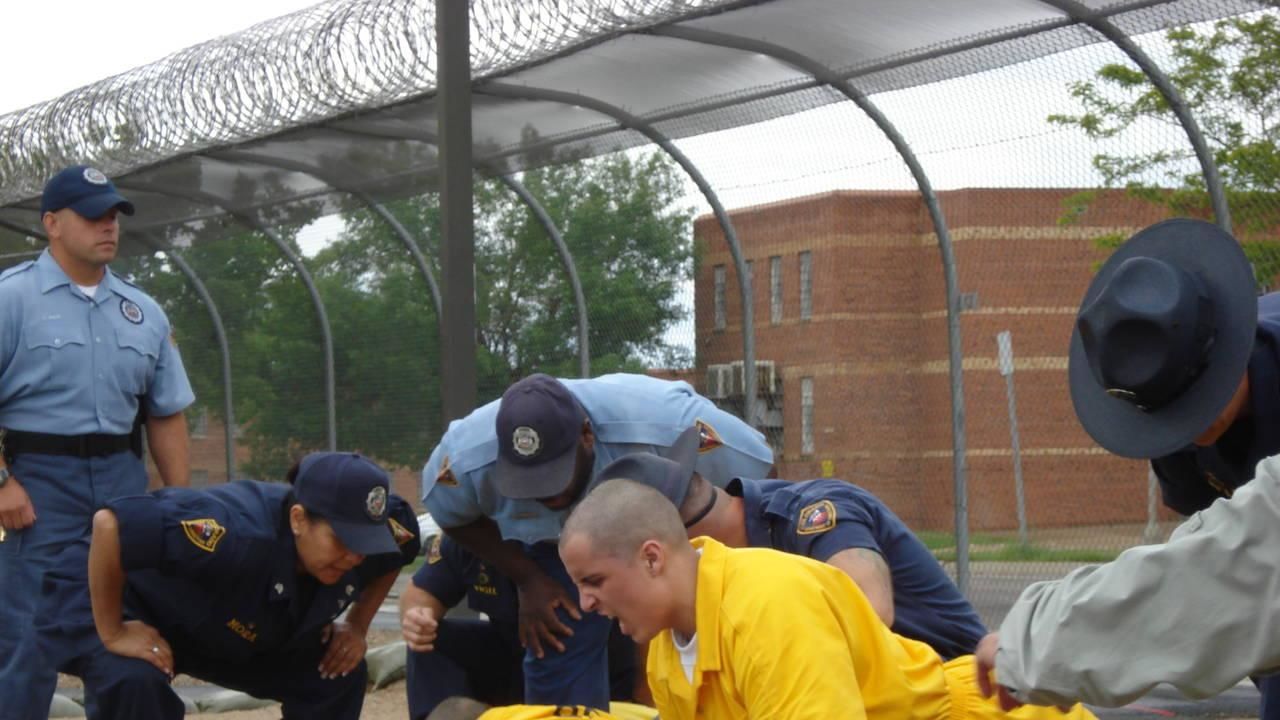 BESKRIVNING
We dare you to venture behind the bars of America's toughest, meanest and most daunting jails.

Find out what goes on inside America's most dangerous prisons. Visit the institutions where hardened criminals try to break all the rules every day and meet the prison officers who try to keep them in line.

Discover the stories behind the inmates who are kept there. For some, life on the inside is all they know. For others, only thoughts of their loved ones keep them on the right track. And for those who want to go straight, their biggest challenge comes when they try to make a new life on the outside.
AVSNITTSGUIDE
Amerikas Tuffaste Fängelser: Fängelsegäng

Fängelset i Denver är slitet och överbefolkat och har blivit en dödsfälla då fångarna hittar nya material i tillverkningen av hemmagjorda vapen.

Amerikas Tuffaste Fängelser: Kaos i Kalifornien

Konfliktfyllda Sacromentofängelset är överbelagt och har gängproblem. Den underfinansierade staben kämpar för att få situationen under kontroll.

Amerikas Tuffaste Fängelser: Gängkrig i San Antonio

San Antonio är en av USA:s brottstätaste städer. Livet på stadens fängelse är hårt och antalet gäng enormt stort.

Amerikas Tuffaste Fängelser: Fångvaktare under belägring

Tampa-fängelset tar emot runt 74 000 fångar varje år, från knarklangare till mördare. Hur behåller fångvaktarna kontrollen i intagningskaoset?
FOTON
Officers Under Siege
VIDEO
A revealling look behind the bars of six of America's toughest, meanest and most daunting jails.

(01:35)