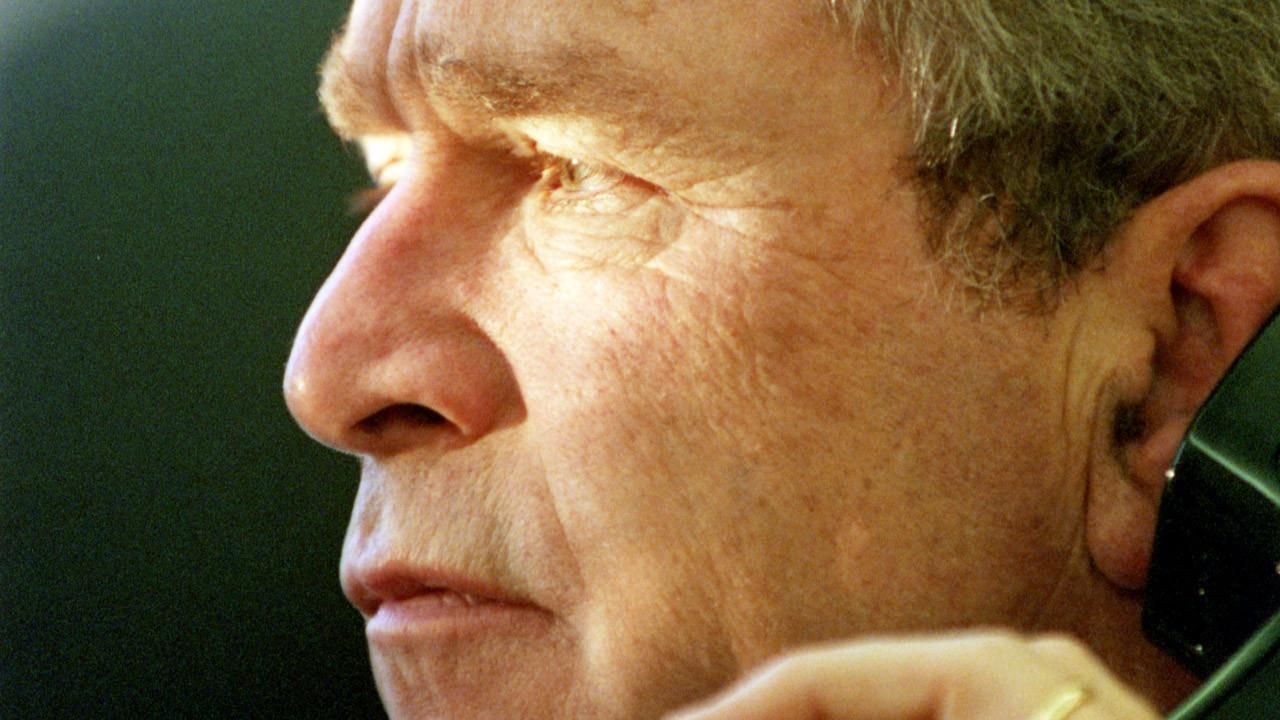 Ten years after the 9/11 attacks, former President George W. Bush reflects on that day.

(02:28)

President George W. Bush talks about his first conversation with his parents on 9/11.

(01:08)
For the first time, former President George W. Bush reveals insights and his personal 9/11...
OM PROGRAMMET
In this world television exclusive, former president George W. Bush marks the 10th anniversary of 9/11 with his most in-depth and intimate interview on his experiences that fateful day.

This premiere documentary reveals exclusive, first-person insight into the man at the epicenter of U.S government's decisions in the face of the deadliest terrorist attack launched on American soil. President George W. Bush tells his first-person story, starting with his morning jog before a school visit where he first learned the nation was under attack. He opens up with candid details and personal experiences on the grueling hours and pressure-packed days following the attacks. George W. Bush: The 9/11 Interview also opens a new window into his personal account, with never-before-released archival footage and exclusive materials directly from the George W. Bush Presidential...
Läs Mer
George W Bush: 11 september-intervjun på Facebook
Få nyheter på din profil. Klicka här