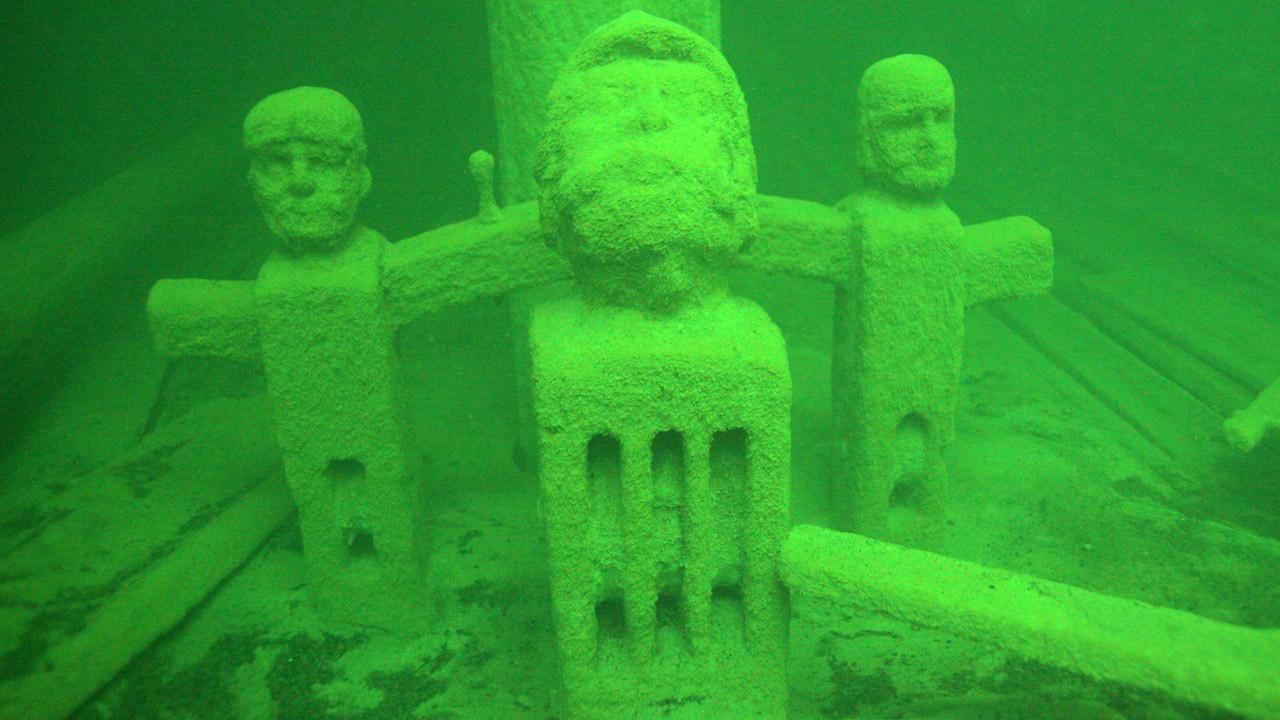 In the 17th century, the Dutch built ships on an incredibly vast scale.

(03:02)

ROV's are sent into the depths to recover the ghost ship's stern - but will it damage the...

(03:13)
Divers and archaeologists investigate a 300 year old ship wreck.
OM PROGRAMMET
Underwater explorers in the Baltic Sea set out to bring a recently discovered ghost ship - one of the most intact ancient wooden wrecks ever found - back to life. By pushing the frontiers of maritime archaeology and using the latest technology, the team hopes to recover artifacts from the ship, take measurements and create a 3-D model of the ship with pinpoint accuracy - unlocking a treasure trove of information.
Läs Mer
Spökskeppets återkomst på Facebook
Få nyheter på din profil. Klicka här