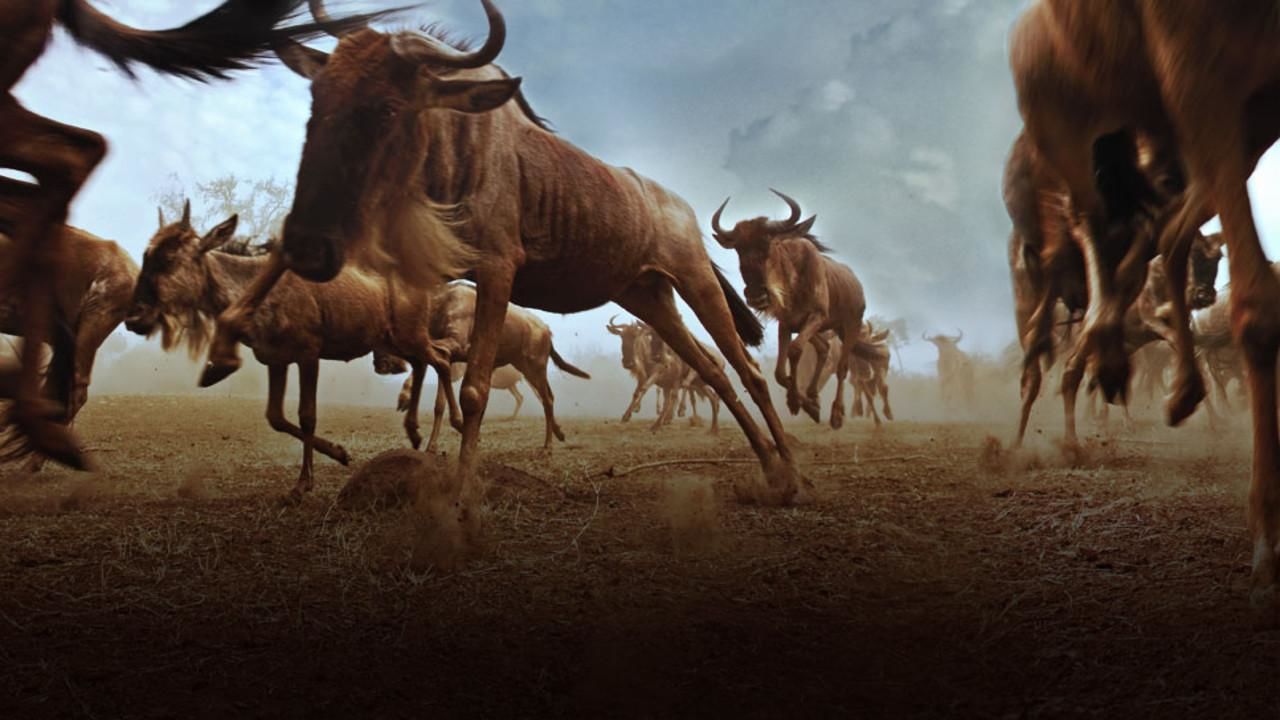 GREAT MIGRATIONS - STORA VANDRINGAR
VAD SOM KRÄVDES FÖR ATT GÖRA DENNA EPISKA MINISERIE


Three years of production in 20 countries on all seven continents.


More than 800 shooting days, or more than two years of real filming.


More than 150 hours shot from helicopters.


More than 400 hours underwater.


Nearly 250 hours spent filming at night.


Crew worked in temperatures ranging from subzero to more than 48 degrees Celsius.
TEKNIKEN BAKOM SERIEN
Speciellt konstruerad varmluftsballong med kamerafäste för att tyst närma sig det vilda.
Användning av en mycket lättmanövrerad ubåt för att visa vithajar.
Specialiserad "Frankencam" system, en riggad serie med motorer och styrenheter som gör det möjligt för en kamera med särskilda lisner att flyga över skogsstigar och fånga myror som rör sig på marken.
"Black Widow kabel dolly system som tillåter en fjärstyrd kamera att riktas i valfri riktning på en linje i vilken vinkel som helst - horisontellt, vertikalt, diagonalt - genom skogens lövverk.
Undervatten och polära användningar av ultra-high-definition RED-kamera system.
Utbredd användning av Phantom HD super slow-motion-kamerasystem som tar upp till 1.000 bilder per sekund i äkta HD.
Särskilt utformad kabel-CAM-system som möjliggjorde fullständig kontroll för en fotograf när han tar bilder .
Utbredd användning av Heligimble - en super-stabiliserad Steadicam system som monteras under en helikopter.
FOTON
Mali elefanten reser på den längsta elefantmigrationen på jorden, i en 300-mil cirkel runt...
VIDEO
Trots riskerna som väntar, börjar många arter sin instinktiva vandrande genom Afrika.

(02:25)