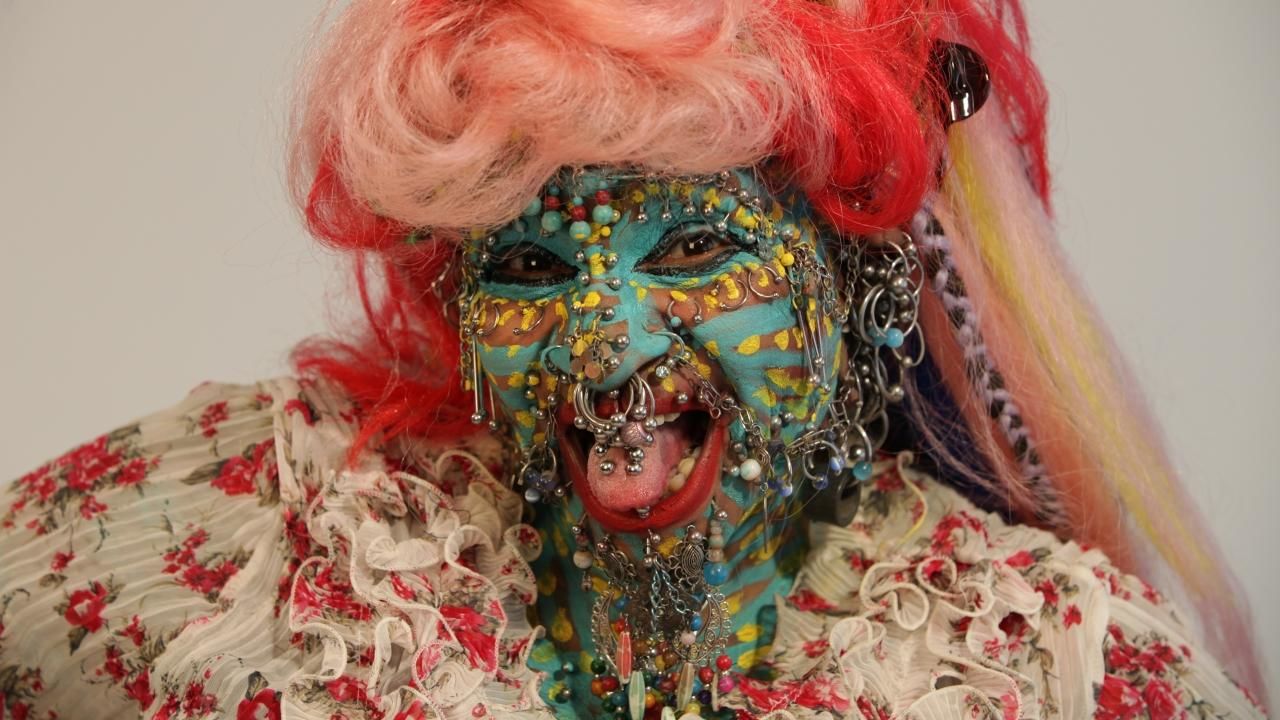 This collector has surgically transformed his own body in order to be a part of his own superman...

(02:37)

If you are famous enough for this English collectors shop, the owner will pay you to leave a...

(01:14)
Explore people and cultures that some consider Taboo.

Pictures from Body Modification on National Geographic Channel.
OM PROGRAMMET
Whether it's a fetish for female bodybuilders or a love affair with balloons, the most outrageous obsessions and seemingly strange rituals exist in every society.

Returning with more of the world's weird and wonderful, Taboo highlights people and practices branded 'taboo' by society.


This brand new series features some eccentric Brits - including a Londoner with a bizarre collection of curiosities ranging from a dodo's leg bones to authentic human shrunken heads, world record holder Elaine Davidson who stands proud on the streets of Camden, exhibiting her 8,000+ body piercings, and Mistress Liliane and her housemate Jen who reveal their enthusiasm for puppy play (that's when Jen takes on the role of a pooch named Tyke, even sleeping in a tiny cage, whilst Liliane plays her owner).


Other episodes explore strange
sexual pursuits
, folks who take their
physical...
Läs Mer
Tabu på Facebook
Få nyheter på din profil. Klicka här