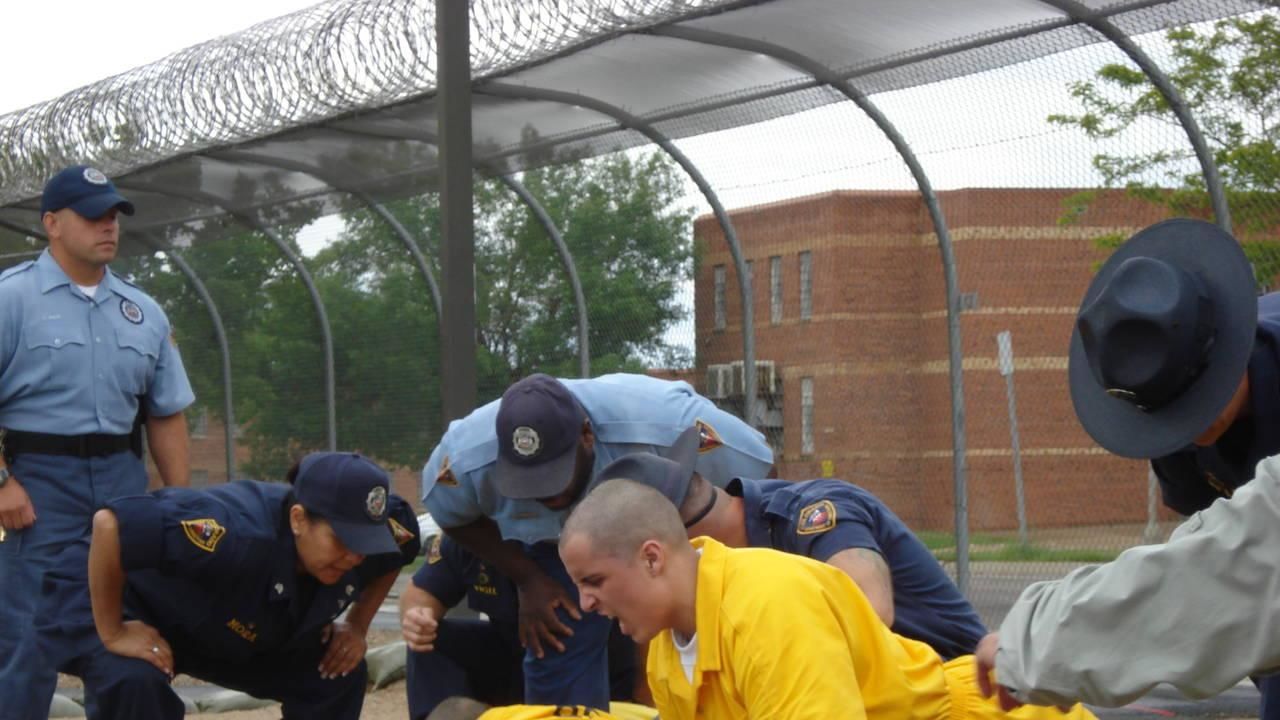 A revealling look behind the bars of six of America's toughest, meanest and most daunting jails.

(01:35)

A shocking look behind the bars of six of America's toughest, meanest and most daunting jails.

(00:44)
ABOUT THE SHOW
We dare you to venture behind the bars of America's toughest, meanest and most daunting jails.



The critically acclaimed documentary prison series returns with six more gripping episodes. Penetrating the otherwise off-limits culture of prison life, America's Hardest Prisons finds all the extremes between crime and punishment: the unrepentant gangsters, the disavowed criminals, the convicts just trying to do their time and the officers tasked with the care and keeping of this group of violent societal misfits.

Witness 'Tent City' in Last Chain Gang, where overcrowding has caused inmates to be housed in tents as they survive the extreme desert elements. It even has a special team of officers to patrol this city of criminals. Costs are kept low by making prisoners work on the chain gang for their keep.

Meet the new staff recruits at Wyoming State Penitentiary, who need to learn the...
Read More
America's Hardest Prisons on Facebook
Get news on your profile. Click here