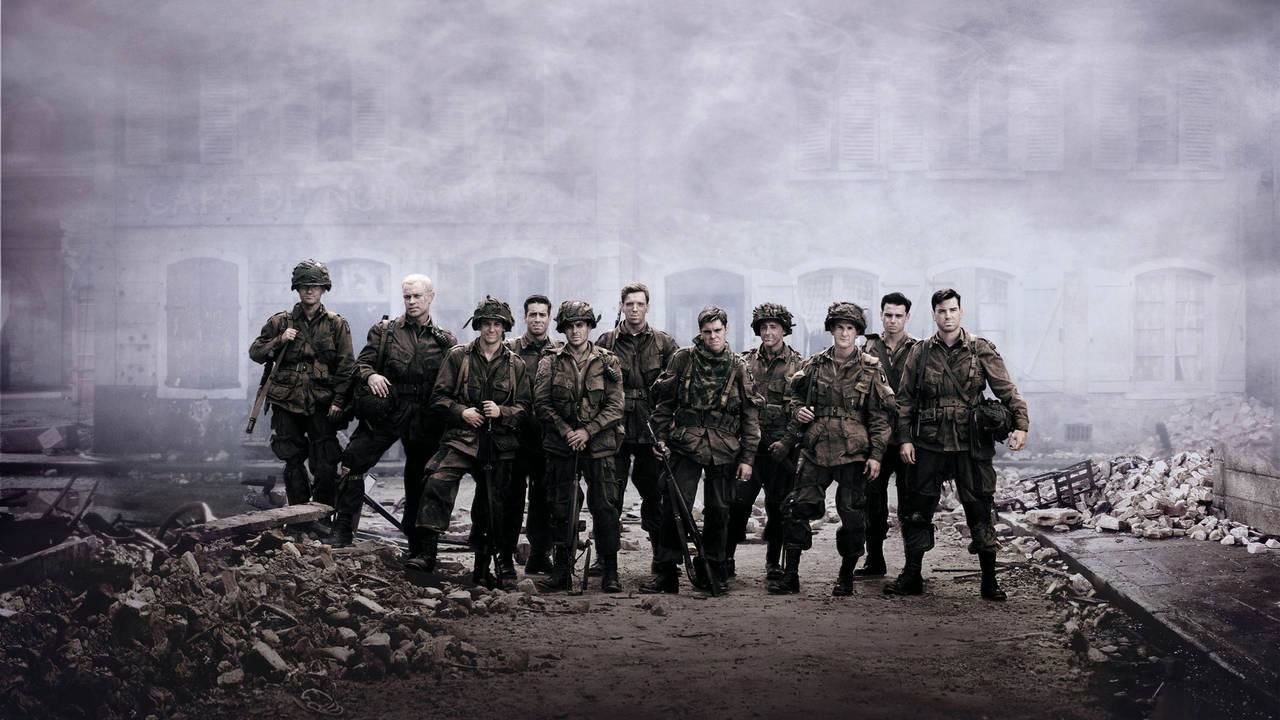 Band of Brothers Video Part 1 begins the ten-part story of Easy Company, the 506th Parachute...

(00:16)

Band of Brothers Video Part 2 sees Easy Company dropped behind Enemy Lines in Normandy ahead of...

(00:14)
ABOUT THE SHOW
This highly-acclaimed series follows Easy Company during World War II through to their pivotal role in VE Day.

Co-produced by Tom Hanks and Steven Spielberg, this acclaimed series, based on the book by Stephen Ambrose, tells the story of Easy Company, the 506th Parachute Infantry Regiment of the US 101st Airborne Division, in Europe during World War II.


The unit was one of the best trained and most productive in American military history, but it also suffered immense casualties. Starring Damian Lewis and Donnie Wahlberg and given six Emmy Awards and a Golden Globe, the series follows Easy Company from their first days of training in Georgia through to their pivotal role in Victory In Europe in 1945.


Read More
Band Of Brothers on Facebook
Get news on your profile. Click here