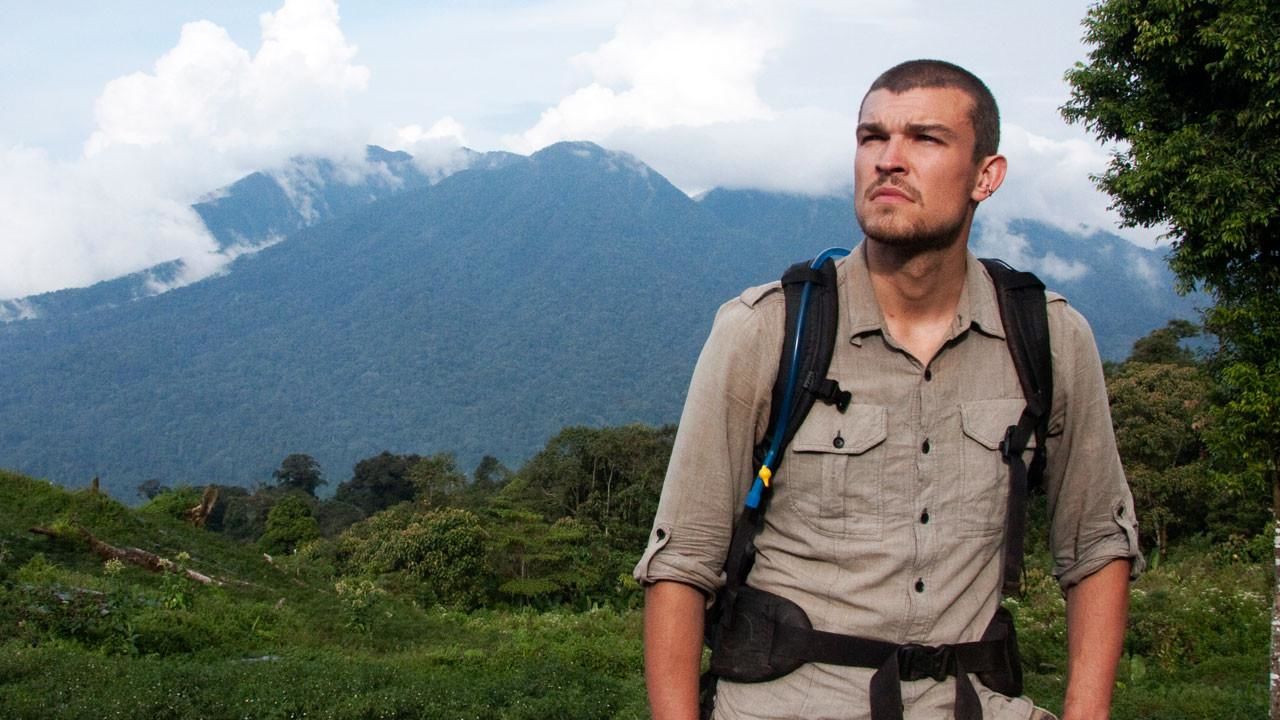 Could there be a dinosaur-like creature in the swamps of the Congo? Pat Spain heads to Africa to...

(03:08)

Pat talks to a village elder in Langoue to hear about his experiences with Mokele-Mbembe.

(03:28)
Spain meets with eyewitnesses at a Pygmy village before setting his camera traps along the river.

Pat travels to Vancouver Island to track down one of the world's most legendary monsters.
ABOUT THE SHOW
A massive one-eyed monster lurking in the Amazon. A freakish desert creature spraying acid and delivering electric shocks. An ape-like creature walking upright in the Indonesian jungle. You won't find them under your bed. These are the monsters of persistent myth and legend … and may just be based on real creatures. If they are out there, someone needs to find them and document them to prove their existence.
Meet Pat Spain, a young wildlife scientist working in an ultra-advanced biotech facility. He is also an explorer willing to go to extremes to separate fact from fiction. Spain travels the globe in search of mythical creatures that stalk our wildernesses. From the Brazilian Amazon to the Gobi Desert, Spain begins each mission with adventure in his veins and a tradition of investigating monsters in his DNA. His great-uncle, Charles Fort, was a paranormal pioneer who ...
Read More
Beast Man on Facebook
Get news on your profile. Click here