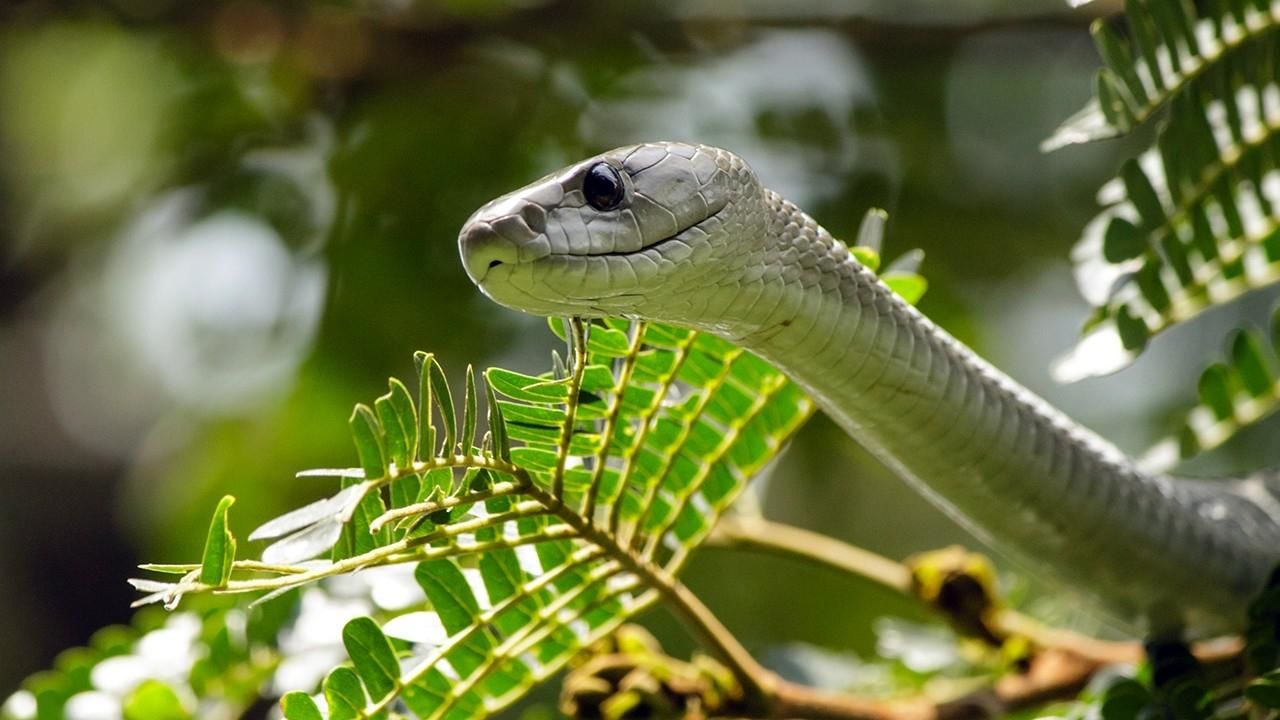 A group of black mamba rescuers have created a sanctuary for these very dangerous reptiles -...

(03:05)
The beautiful, yet lethal Black Mamba stalks, kills and swallows it's pray.
ABOUT THE SHOW
It's 'Silly Season' in Mamba Valley and like zombies from their graves, the heat draws Black Mambas from the shadows. They're on the hunt for summer lodgings but as one of the deadliest snakes on the planet, they're not popular neighbors. Many will fall foul to a gunshot or the sharp end of a shovel. But some will be lucky enough to be 'rescued' by a snake wrangling team with a passion for Mambas and a unique facility where these snakes can be housed and observed. One snake has a special mission –she's recently mated and ready to deliver a new generation of silver killers into Mamba Valley. She's one of the deadliest snakes on the planet, but can she outwit her greatest enemy and unleash her fearsome spawn on the valley?
Read More
Black Mamba on Facebook
Get news on your profile. Click here