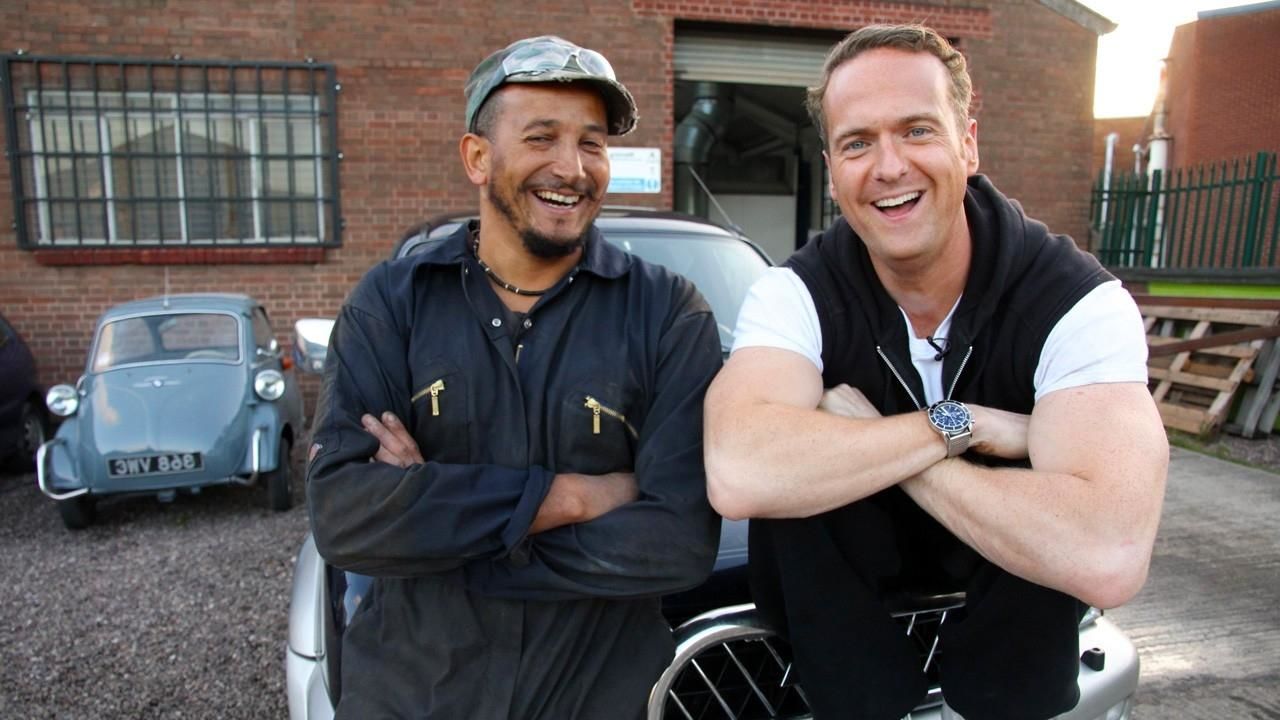 Ever wondered what the story is behind the bog standard 5 door Ford Escort being rebuilt in the...

(01:38)

Watch Fuzz and Tim's grilling interview to become the Car S.O.S presenters.

(01:43)
When car hungry mechanics Tim and Fuzz get the call it's always a recipe for a car makeover feast.

Tim and Fuzz always get the perfect recipe for a car makeover.
ABOUT THE SHOW
We Brits love our cars but, just like any relationship, sometimes things can get a little rusty.

Meet master mechanic Fuzz Townshend and radio and TV presenter Tim Shaw, a petrol-head pair who undertake dramatic automobile interventions across the UK, hoping to return some much-loved motors to their former glory.


With a tight deadline to turn each job around without the owners knowing, find out how these neglected classics fell in need of a little loving care – and what Fuzz and Tim can do to get them back on the road.
Read More
Car S.O.S 4 on Facebook
Get news on your profile. Click here