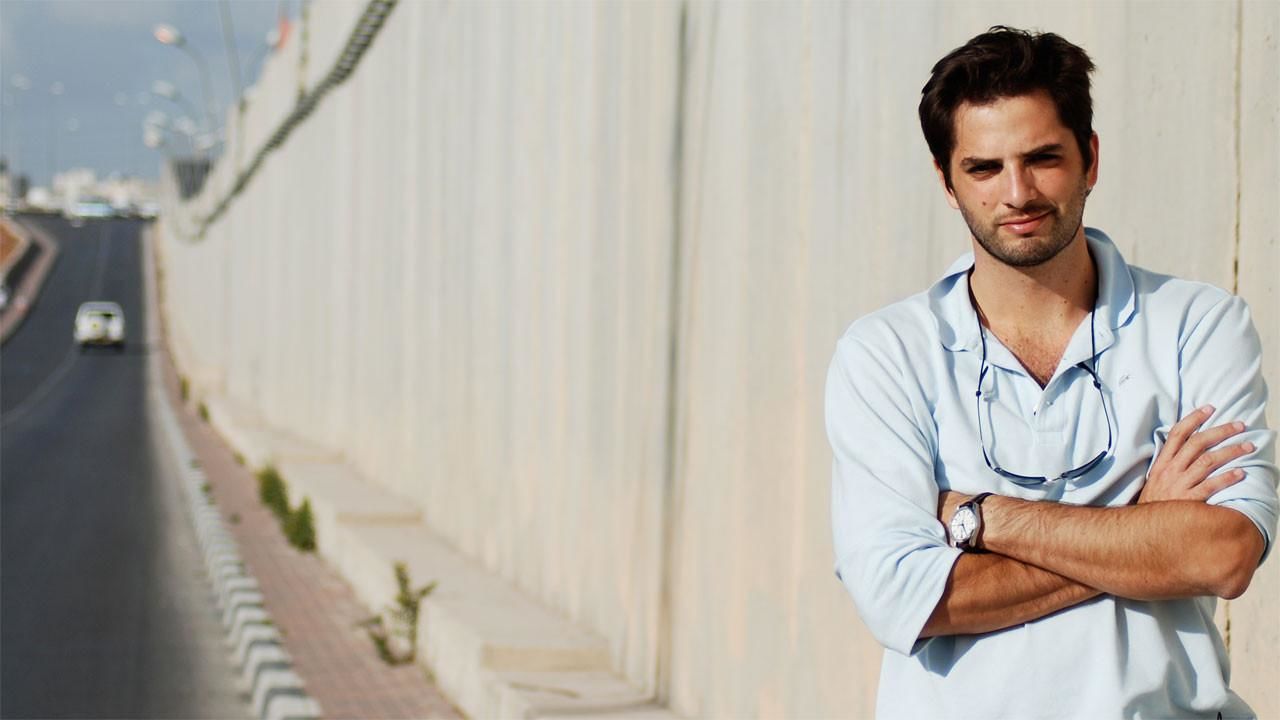 DESCRIPTION
Don't tell My Mother that I am in...

For the past ten years Diego Buñuel has been a foreign correspondent for French Television covering all kinds of countries like Iraq, Afghanistan, or the Congo. Every time he left for one of his stories, he would tell his production crew in the Paris office, "Don't tell my mother I am in Colombia, it makes her really nervous." After a few years of traveling repeatedly, Diego realized that the international news coverage, of which he was part of, only focused on the worst headlines possible. So Diego embarked on a rather unusual effort; to talk about countries that make headlines, but instead on focusing on the same three basic stories, he extended the reach of his eye to look at a more subtle vision of these countries, full of culture, people, interests that rise high above the daily news reports.
EPISODE GUIDE
Don't Tell My Mother...: Venezuela

Find out how this sleepy Latin American country has become a true world power capable of striking fear into the halls of the White House.

Don't Tell My Mother...: Pakistan

Diego Buñuel confronts prejudices about Pakistani religion and culture as he takes a one-month, 2,000-kilometre journey across the country.

Don't Tell My Mother...: The Balkans

Diego Buñuel takes a road trip through Croatia, Bosnia, Serbia and Kosovo to find out if the region can lay its violent past to rest.

Don't Tell My Mother...: Iran

French journalist Diego Buñuel heads to Iran to explore its culture and people.

Don't Tell My Mother...: Iraq

Intrepid explorer Diego Buñuel visits Iraq, meeting with the local population and investigating the country's rich cultural heritage.

Don't Tell My Mother...: Johannesburg

Diego Bu–uel visits Johannesburg to learn why South Africa's largest city no longer deserves its poor reputation for violent crime and AIDS.

Don't Tell My Mother...: Delhi

In Delhi, history collides with modernity. The city has attracted a massive migration, almost doubling its population in the last 20 years.

Don't Tell My Mother...: Dhaka

Dhaka is one of the fastest growing cities in the world. Amidst the busy streets, energetic creativity bubbles up in the most unlikely places.

Don't Tell My Mother...: Mexico City

Founded by Aztecs six centuries ago, Mexico City is one of the oldest metropolises in the Americas and the second largest city in the world.

Don't Tell My Mother...: São Paulo

With close to 20 million people, Sao Paulo in Brazil is the biggest city in the entire southern hemisphere and is characterised by contradiction.

Don't Tell My Mother...: Beirut

In the mid-1970s, Beirut was known as the Paris of the Middle East, but decades of war and violence have wreaked havoc on the capital of Lebanon.

Don't Tell My Mother...: Cairo

Diego Bu–uel explores the Arab world's largest city. He survives the stench of a real garbage city, then learns about the Coptic way of life.

Don't Tell My Mother...: Tokyo

Intrepid explorer Diego Bu–uel visits Tokyo, where he takes a peek into the future and rides a speeding tree as he explores the local culture.

Don't Tell My Mother...: Manila

French journalist Diego Bu–uel explores Manila, where he takes a tour of a neighbourhood among tombs and visits a rather unusual prison.
PHOTOS
Discover the Balkans like you've never imagined it before.
VIDEOS
Join Diego as he goes behind the scenes at an Islamic school, where students learn the Koran by...

(02:53)