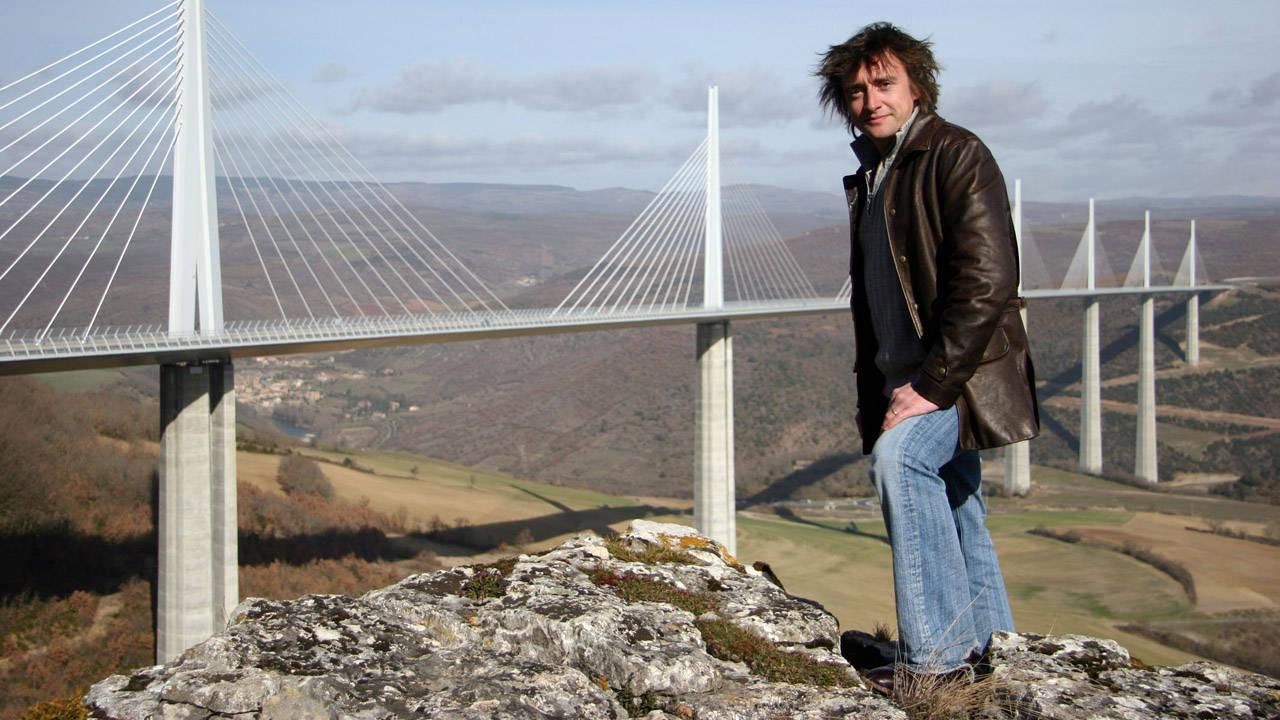 ABOUT THE SHOW
Join Richard Hammond for hands on experiments and investigations involving some of the world's most iconic structures and discover how they came about.

It's back! Richard Hammond's Engineering Connections returns for a second series and this time it is bigger, bolder and braver than ever with six brand new and exclusive episodes.
The intrepid Richard climbs to the top of Sydney Opera House, stands on the summit of the world's tallest road bridge, closes the roof on Wembley Stadium – and reveals the secrets behind these and other modern day superstructures.
Want to learn how Wembley's arch holds up the roof thanks to a 19th century glider, what connects the Millau Bridge with Teflon, and how a brass band helped to shape Hong Kong International Airport? Join Richard Hammond on his global quest to uncover the incredible ideas and unconventional technologies that lie beneath...
Read More
Engineering Connections on Facebook
Get news on your profile. Click here