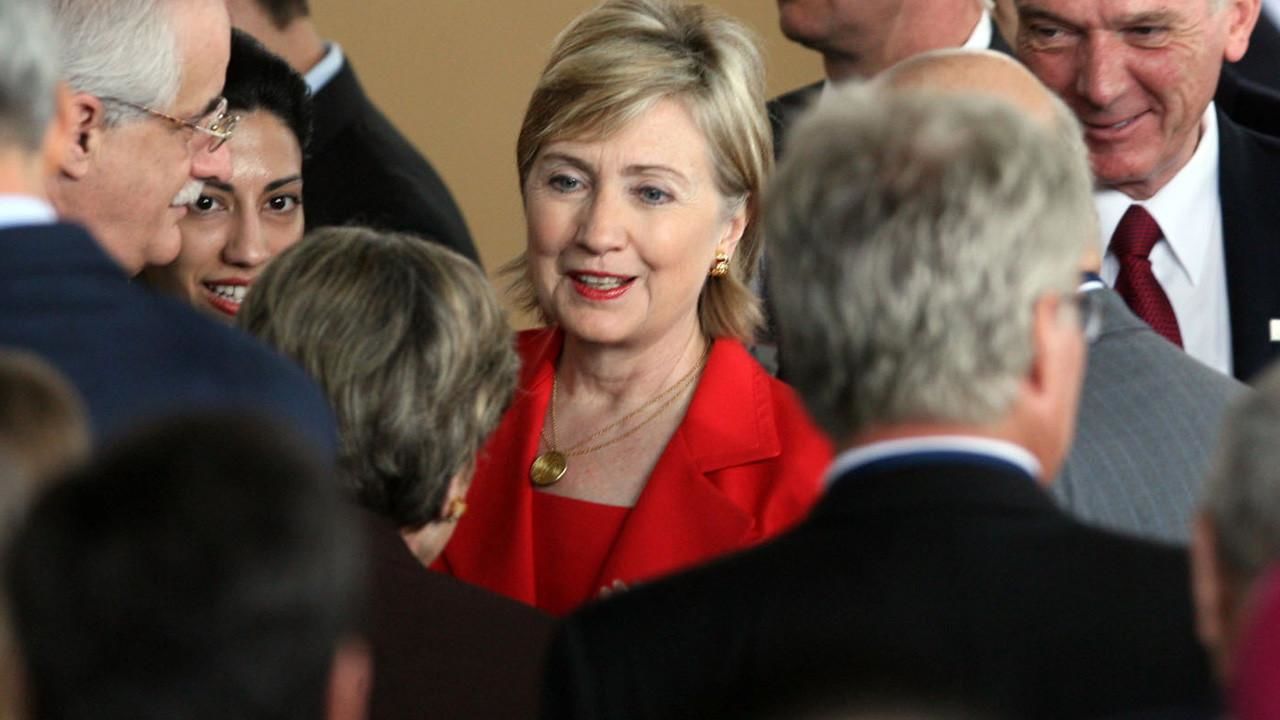 Step inside Hillary Clinton's world as she travels the globe negotiating on behalf of the USA.

(01:15)
Travel behind the scenes on some of Hillary Clinton's most crucial overseas missions to date.
ABOUT THE SHOW
As President Obama's Secretary of State, Hillary Clinton is one of the most high-profile women on the planet. In this revealing film, go to the centre of her world and follow the highly respected politician across the globe in her vital work negotiating on behalf of the USA. Supported by some 60,000 staff, Clinton has already clocked up over 140,000 flying miles since coming to office in 2009 and managing her grueling schedule means a standard workday can often last 20 hours.
Accompany the Secretary as she welcomes international delegates to the UN General Assembly in New York, before heading off on diplomatically sensitive trips to Pakistan, Jerusalem, Cairo, and Afghanistan. Witness the extraordinary lengths undertaken to ensure each visit is a success, from security to special flight operations, and take a front row seat as Clinton engages with foreign leaders, civilians and...
Read More
Inside the State Department on Facebook
Get news on your profile. Click here