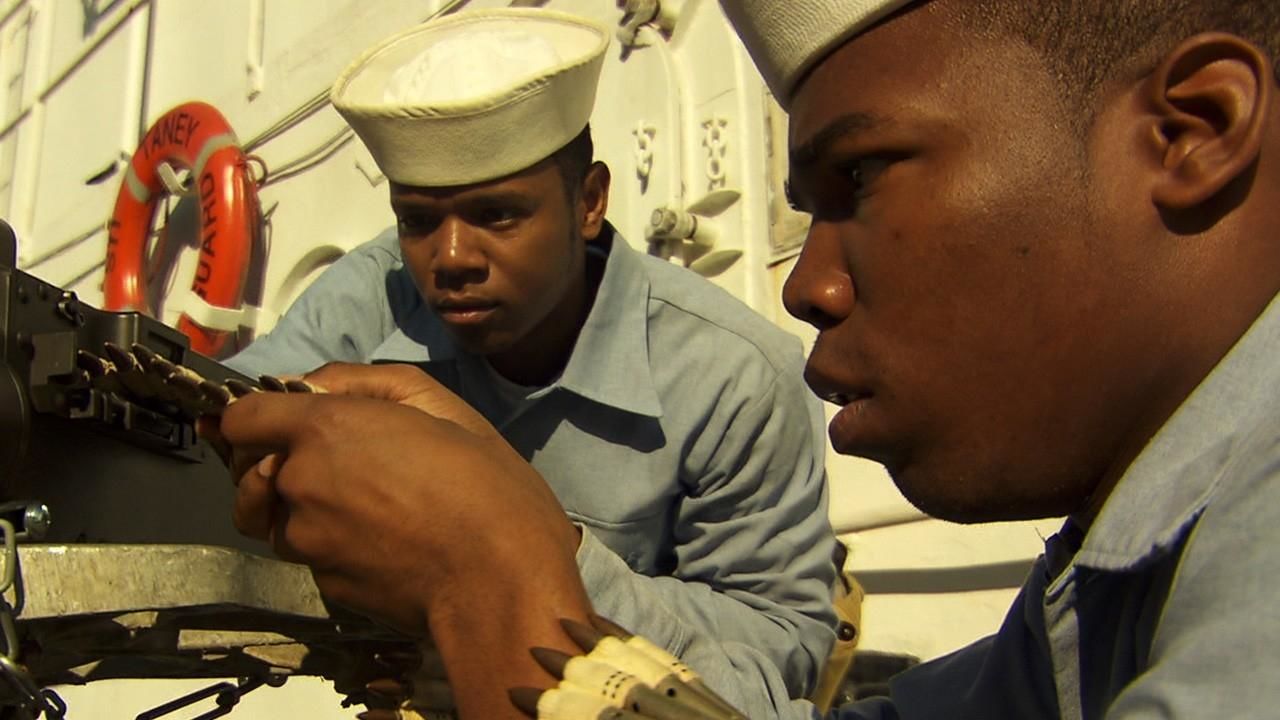 German U-Boats on the east coast of the US had top secret orders to take out the country's...

(02:46)
One team of experts are trying to map World War II battles in the Atlantic Ocean.

A re-enactment shows how unprepared Americans were for the war to arrive on the country's east...
ABOUT THE SHOW
The world watched in horror as the Twin Towers fell in 2001. Did you know that some 60 years earlier, Adolf Hitler plotted a similar atrocity on American soil? Hitler's Secret Attack on America is the shocking and widely unknown story of Hitler's evil and audacious scheme. Determined to strike a symbolic blow to US morale, Germany made plans to fly fighter planes into Manhattan skyscrapers in an eerie premonition of Osama bin Laden's deadly attack. With Hitler convinced that such a psychological strike could have brought down his rival superpower, contemporary witnesses and archive material combine to examine the plot's origins in full. Hitler's Secret Attack On America provides you with a terrifying insight into Hitler's psyche and reveals the original construction plans that show the extent of his destructive fantasy.
Read More
Hitler's Secret Attack on America on Facebook
Get news on your profile. Click here