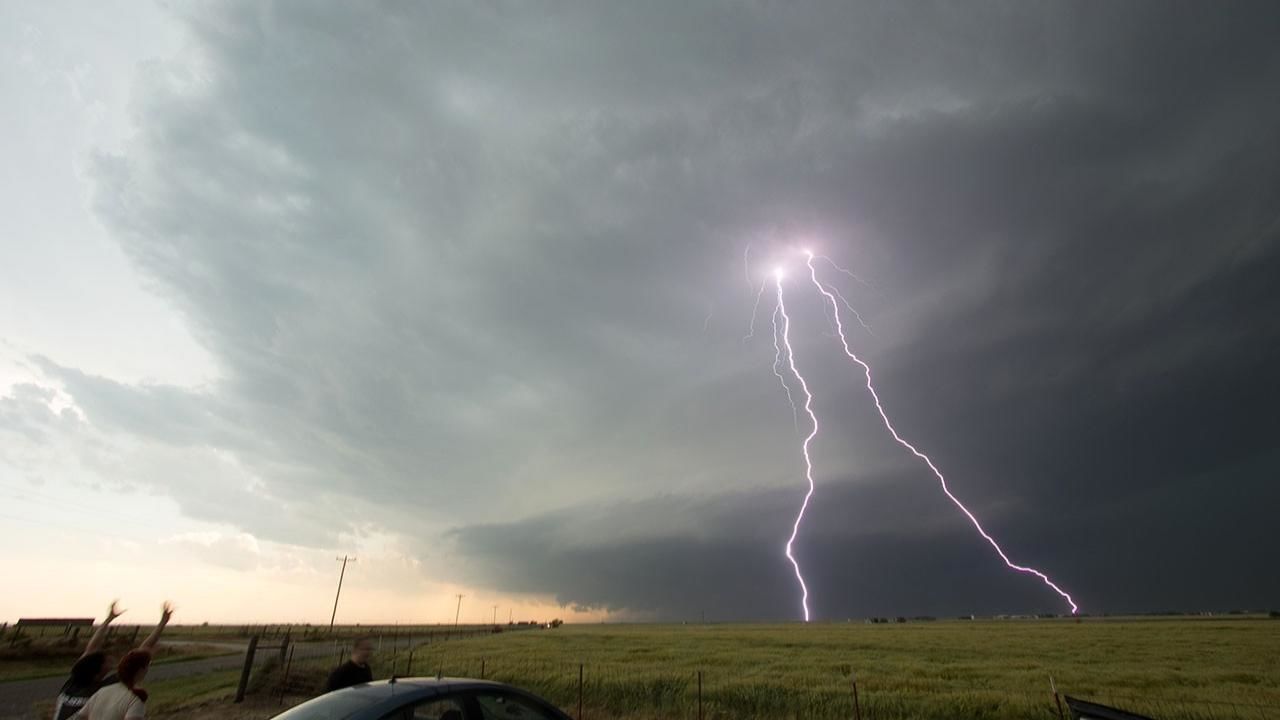 Take a further look into twisters and what causes them.
ABOUT THE SHOW
The tornado that struck El Reno, Oklahoma, on May 31, 2013, defined superlatives. It was the largest, one of the fastest, and—for storm chasers—the most lethal twister ever recorded on Earth. Among those it claimed was Tim Samaras, revered as one of the most experienced and cautious scientists studying tornadoes. But this storm was unlike any he had witnessed before. In this National Geographic Special, we unravel the tornado and tell its story. But this is not your typical storm chasing documentary. While this film will include many firsthand accounts and harrowing videos from scientists and amateurs in pursuit of the tornado, it was also probably the best documented storm in history and these clips are part of a unique and ever-growing database documenting every terrifying twist and turn of the storm from all angles.
Compiling this archive is National Geographic grantee Dr....
Read More
Inside the Mega Twister on Facebook
Get news on your profile. Click here