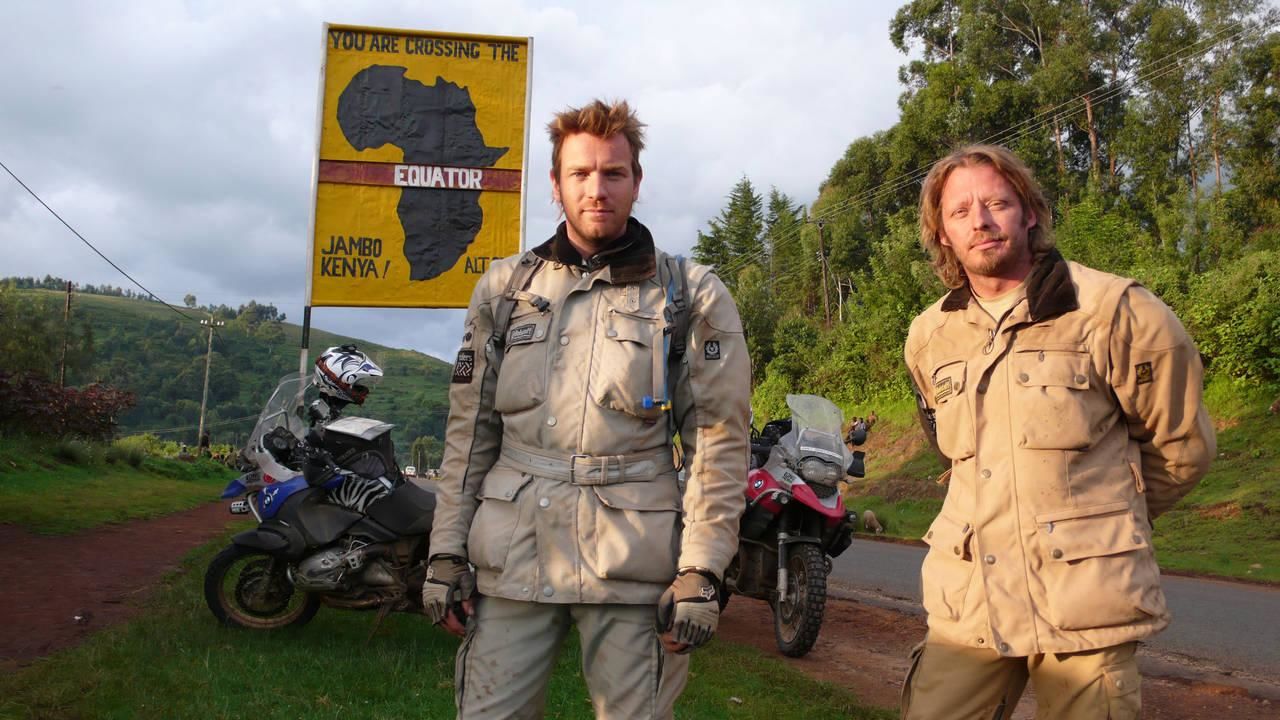 The team prepare for the three month, 24,000 kilometre trip. Ewan's wife Eve has asked to ride...

(02:31)

En route from John O'Groats to Lake Como, the boys visit Ewan's parents, stop off at a...

(03:22)
ABOUT THE SHOW
Ewan McGregor and best mate Charley Boorman circumnavigate the globe on their motorbikes. These long time friends hit the road from the top of Scotland to the bottom tip of Africa and we've included over two hours of unseen footage. Traversing more than 24,000 kilometres of tough terrain – crossing over dangerous roads and into bandit country – Ewan and Charley set off on the adventure of a lifetime.

The boys push themselves to the limit, spending three months challenging their physical abilities and their spirits in Long Way Down. Biking through a Libyan sandstorm, traveling with armed guards in Egypt, flying over the plains of Kenya, hiking in the Ugandan mountains and riding along the South African coastline, Ewan and Charley introduce themselves to a new side of Africa.

While the landscape is rugged and beautiful, the trip is riddled with potholes – on and off road. ...
Read More
Long Way Down on Facebook
Get news on your profile. Click here