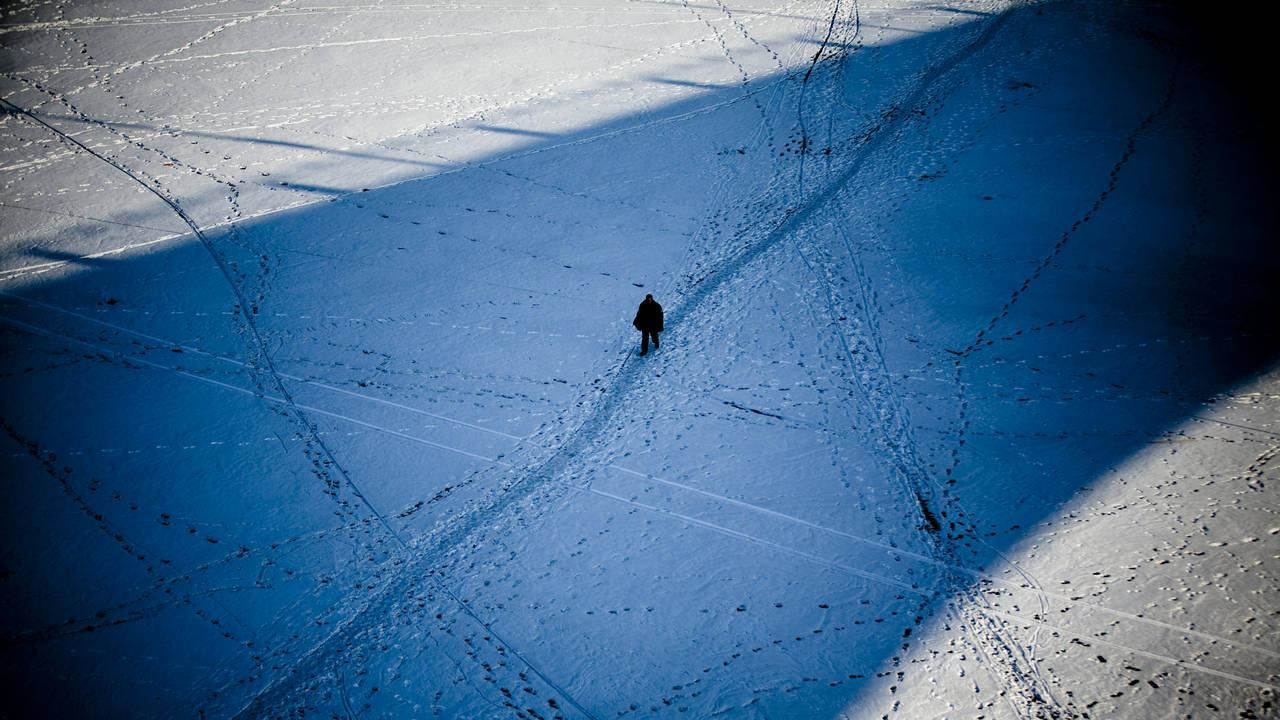 DESCRIPTION
From China's wild west to Beijing's boom, photography and filmmaking duo Jeff and Peter Hutchens capture china in its moment of change.
Jumping into an icy swimming pool in minus 14 degree Celsius temperatures in northern China? No problem. Playing polo with a headless goat? Easy. Getting kicked out of Gansu province by the Chinese government? All in a day's work. Climbing a five-storey sword ladder? Now, that may be pushing it for Peter and Jeff Hutchens, the 20-something filmmaker/photographer duo in this new six-part series.
Peter and Jeff go back to China, where they lived as children, to document the nation in the midst of social reinvention. Whether it's a round of pick-up basketball with Tibetan herdsmen, a synthesized dance party outside traditional Kyrgyz yurts or a mobile phone-wielding camel guide in the desert, the boys uniquely capture the old China blending in with the new.
While in Yunnan, the boys make time to visit with a Lisu crossbow competitor whose house is only reachable by zipline and is accented with a rat hanging from the ceiling. In Gansu, they experience firsthand the political struggles taking place in China after being forced to leave the area during the recent Tibetan protests. In Harbin, Peter and Jeff return to familiar territory, trying their hand at ice sculpting and ice swimming before warming up with a few shots of vodka at a local bar made entirely from ice.
The series allows Jeff and Peter to demonstrate what they do best: taking truly stunning photographs and film footage that turn the series into a visual feast. Travelling from rough and tumble western China to the picturesque Three Gorges along the Yangtze and the desolate steppes of Inner Mongolia, Peter and Jeff expressively depict the feel of these landscapes and spirit of those living in this dynamic country.
EPISODE GUIDE
Lost In China: Silk Road

Jeff and Peter venture into the rugged western frontier of China where they join a unique game of polo and take in a violent cock fight.

Lost In China: Three Gorges Dam

The Hutchens brothers journey on the Yangtze river. They grew up nearby and want one last look before this land is consumed by the rising waters.

Lost In China: Ice City

Returning to Harbin where they spent time as children, Peter and Jeff are amazed by the transformation from a railroad town to a bustling city.

Lost In China: Going Local

Jeff and Peter celebrate Chinese New Year in Yunnan before heading to a festival that celebrates the cultures and customs of the Lisu people.

Lost In China: Kicked Out Of Gansu

The boys combine the old and new as they play basketball with locals in Gansu. But when protests erupt in the region, they are forced to leave.

Lost In China: Beijing Boom

Peter and Jeff visit China's capital, Beijing, where they join a punk band and play ping-pong with members of the Communist Youth League.
VIDEOS
Heading to the rough and tumble frontier of western China, Jeffand Peter venture to the city of...

(00:55)